Celeb News
Watch! Clement Maosa Celebrates His Son's 2nd Birthday With A Cute Video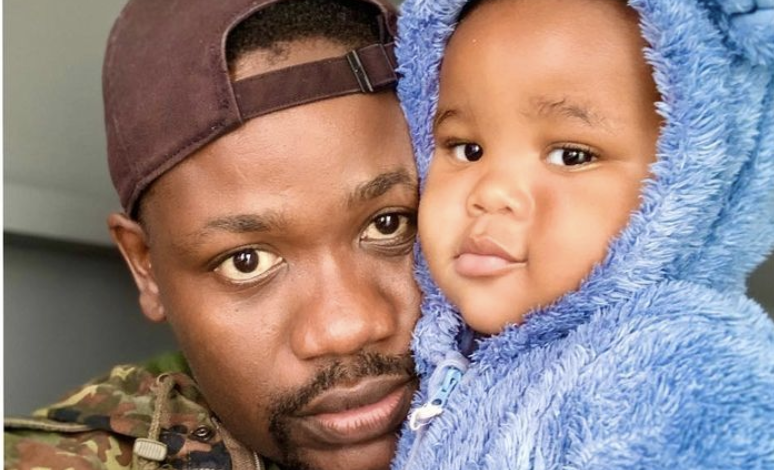 Watch! Clement Maosa Celebrates His Son's 2nd Birthday With A Cute Video. Skeem Saam actor Clement Maosa is a very proud father who spends a lot of time with his son Bokang. The two have a really adorable father and son relationship and of course he is going to pull out all the stop when it's time to celebrate the little guys life milestones.
Taking to Instagram, Clement shared a heartfelt video compilation of all the special father and son moments that they have spent together. Baby Bokang is celebrating his second birthday and all of his father's friends and followers also wished him many more birthday's to come.
Clement and his partner Kemo Manyong welcomed their son in 2019 and he is already growing up so fast. The actor regularly shares picture of himself and his son together whenever they have cute father and son chill sessions. A few days ago, Clement celebrated his best friend and co-star's Cornet Mamabolo's birthday. Maosa dedicated a heartfelt birthday wish to Cornet reflecting on how far they have come together in a matter of 10 years.
"when coming to Jhb we were young and just kids who were determined to follow their dreams and stand out, I always say "we haven't paid 5 tollgates just to play" and i am glad we haven't dropped the ball. It was a very tough journey because as villagers in this industry we always had to prove ourselves beyond what's normally acceptable to get recognition. Transitioning from arts to corporate was another brave move I learned from you. 10years later it only make sense and I know there is still so much more to offer" he wrote.
Watch the video below