Celeb News
Watch! Here Is The Trailer For DJ Zinhle's Upcoming Reality Show The Unexpected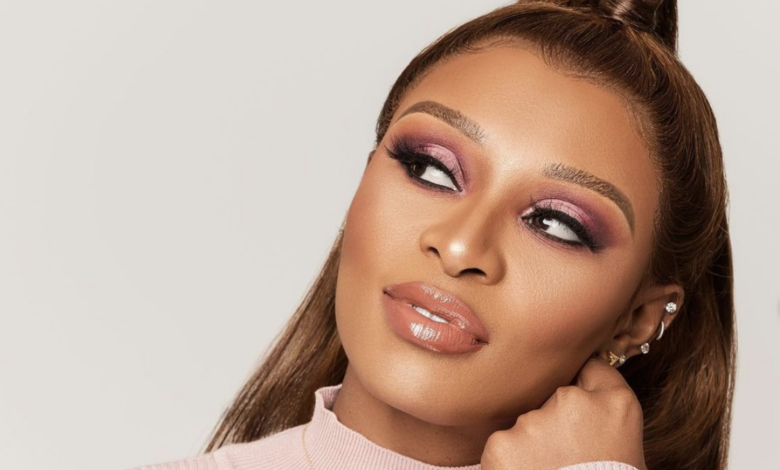 Watch! Here Is The Trailer For DJ Zinhle's Upcoming Reality Show The Unexpected. Fans have gotten the chance to know some of their favourite celebs through their reality shows including the likes of Busiswa, Moonchild Sanelly and more. This has given fans a glimpse into the lives of some of the most private local celebs including award winning DJ and businesswoman DJ Zinhle, who is soon to let fans into her fabulous life.
A few weeks ago Zinhle took to twitter to announce the upcoming reality show titled The Unexpected which will be airing on BET Africa. The mother of one also revealed that she is expecting her second child with boyfriend Murdah Bongz after months of speculation. Social media users have since been sharing how happy they are that she has finally found love and happiness.
The much anticipated reality show is literally days away from airing and the trailer for the show has recently just dropped. Taking to her Instagram, the Colours hitmaker teased what fans can expect in the show and they are definitely in for a treat. Not only are we going to see Zinhle's relationship with her family but it seems like wedding bells might be ringing for her and baby daddy Bongani "Murdah Bongz" Mohasana.
The trailer has already landed Zinhle back on the trends as social media users have started hyping up the show. The Sunday World publication recently announced that the mother of one and her partner Murdah Bongz have secretly welcomed a baby girl this week via C section procedure.
According to a close source, Zinhle gave birth at a private Johannesburg hospital and her partner was there to hold her hand. Zinhle is reportedly happy about her family expanding as well as her supportive partner. According to sources, Zinhle planned to keep the news a secret until the right time to announce the birth however, she has only informed her loved ones and colleagues about the birth.
We would like to congratulated the DJ on the birth of her child and her upcoming reality show which is set to premier on September 18th at 19:30pm on DSTV channel 129.
Watch the trailer below.
https://www.instagram.com/p/CTo-HtIjSYc/