Celeb News
Vixens
Top 16 Finalist Chuma Matsaluka Becomes An Early Favorite For #MissSA2019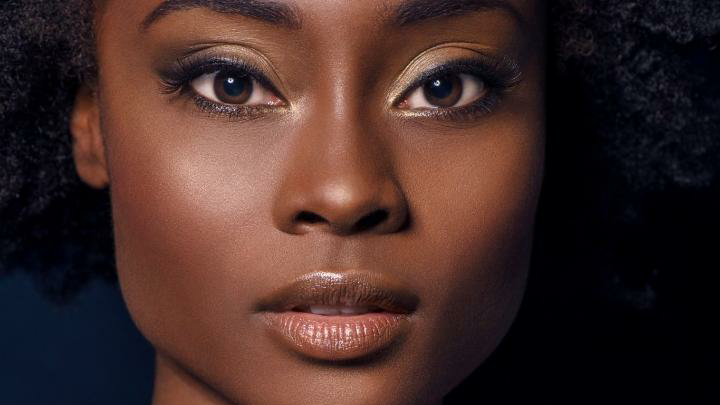 Top 16 Finalist Chuma Matsaluka Becomes An Early Favorite For Miss SA 2019! The top 16 finalists for Miss SA were announced Thursday morning and already there's a fan favorite. Her name is Chuma and you need to get familiar.
Chuma Matsaluka is a 21-year-old from Nyanga, Cape Town. She is currently in her third year in Humanities, majoring in anthropology, industrial sociology and political studies at the University of Cape Town. She describes herself as assertive, intelligent and compassionate. Chuma says people would be surprised to know that is very talkative.
Happy to announce that I'm a part of all the gorgeous ladies who made it to the Miss SA 2019 top 16. And I would also like to thank everyone that has been supporting me, your support means everything to me. I love you guys so much and may God bless you ❤️ Jeremiah 29:11 ✨ pic.twitter.com/80qLdvwhKD

— Chuma Matsaluka (@chuma_matsaluka) July 11, 2019
She is also a model currently signed 20 Model Management. Social media seem to have already crowned her their Miss SA 2019 which saw her trending at number two since the finalists were announced. Check out what social media had to say about the model.
Did someone call for Miss South Africa 2019? Did someone say Miss Universe South Africa 2019? She's here. She is CHUMA MATSALUKA pic.twitter.com/gtolhHuOMt

— Anne Montgomery (@moesuttle) July 11, 2019
The beauty that is Chuma Matsaluka JAW EFFING DROP!!! Yikes guys #MissSA2019 pic.twitter.com/FUnxEuomUC

— Trish (@MPHO_eL) July 11, 2019
Chuma's beauty is unmatched
I really would like to see her winning❤️ pic.twitter.com/rQkebsSblP

— Melanin promoter🍫 (@SethuOctober) July 11, 2019
#MissSA2019 Chuma she's my favorite model. Please zoom in her eyes 😘😍 pic.twitter.com/jUPRJn5qPj

— M (@Mavhungu23) July 11, 2019
Chuma is my favourite😍😍 #MissSA2019 pic.twitter.com/2Q5WTcSfGt

— Mbaliyezwe Ndlela (@mbali_ndlela) July 11, 2019
This can only be Chuma https://t.co/i0BWazv6T3

— MADLUDLU (@Your_StepMother) July 11, 2019
Chuma's beauty is other worldly. She has pixie like features. What a face.

— still sun (@RealLifeGold) July 11, 2019
Chuma's face is so symmetrical and the proportions 😟😭

— uSathane (@AneleCele_) July 11, 2019
Chuma's beauty left me speechless like she was sculpted by God with time and effort purely.

— Ramaphosisa🧚🏾‍♀️ (@lilitha_j) July 11, 2019
If Chuma doesn't win, I'll know it's rigged

— 𝐋𝐢𝐬𝐚 (@lisakhat) July 11, 2019