Celeb News
Thuli Phongolo Reacts To Maphorisa Dating Rumours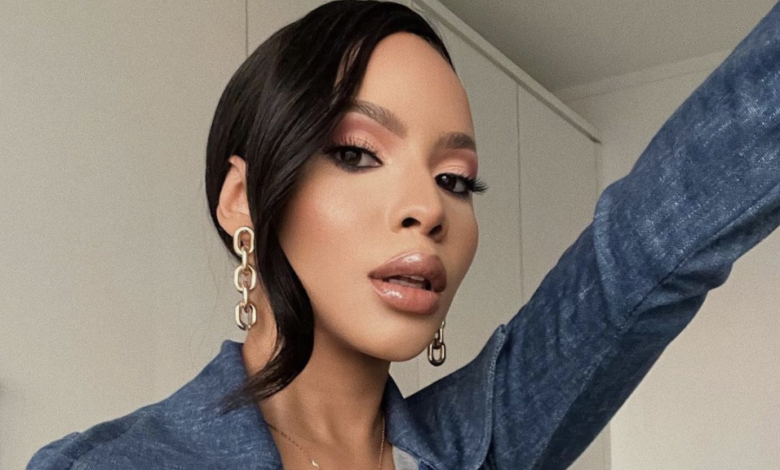 Thuli Phongolo Reacts To Maphorisa Dating Rumours. Fans have been wondering when DJ and actress Thuli Phongolo would reveal who she was dating and until today, she has denied every celeb that she has been rumoured to be dating. The people of twitter have once agin utilized their amazing investigative skills and they might have just cracked the case.
The Rockville actress has been trending on twitter after social media users shared photo's of Thuli and Phori coincidentally at the same place and video's of them looking rather comfortable with one another. Phongolo has now responded to the allegations, claiming that she and the DJ are just friends.
"Y'all stop, we're not dating! I'm so done with you guys" she wrote.
Thuli reiterated on twitter that she is definitely single however, the IG Live video between Maphorisa and Lorch may just say otherwise. It seems like the Orlando Pirates player may have just confirmed that they are indeed an item after asking Maphorisa about Thuli's whereabouts in the video.
Social media fans have Thuli to take her time to let the cat out of the bag about the relationship as Natasha also did the same with her boyfriend Lorch. Although many are buzzing over the speculations, it appears that the masses would not be mad if the rumours were indeed true.
At first, the public was convinced that she was dating controversial politician Duduzane Zuma after being spotted at the same location on numerous occasions. Following her denial of the allegations, she was believed to be dating award winning DJ and producer Master KG.
Taking to twitter, Thuli poured cold water over rumours of her dating the Jerusalema hitmaker after commenting on one of his posts. This somehow gave social media users the idea that the two are an item however, she did make it abundantly clear that she loves his work and they are just friends.
The actress and DJ appealed to social media users to respect her and stop creating rumours out of trivial things that they see on social media.