Celeb News
Local
"They Shutting Me Out," Lerato Kganyago On Why She Doesn't Host Major Entertainment Events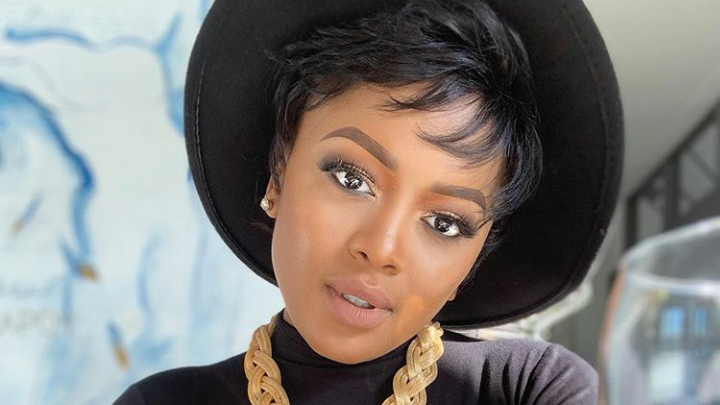 "They Shutting Me Out," Lerato Kganyago On Why She Doesn't Host Major Entertainment Events! One of the exciting parts about major showbiz events like Miss SA, The SAMAs, MetroFM Awards, The SAFTAs and the PSL Awards to name a few is finding out the hosts, who in our opinion make the show.
Over the past few years it's been some of the 'IT' girls who have held it down and so well. From Pearl Modiadie to Thando Thabethe, Minnie Dlamini and Bonang Matheba. One big personality we haven't seen hosting such a big event is Lerato Kganyago. A fan brought it up to her on Instagram saying it was her time too to shine on these big stages. In response, Lerato claimed that she is being shut out by industry peers and she has given up on trying.
"They shutting me out! I've given up… I hear you but I'm not an aggressive person and I don't believe in aggressive brands, they never have longevity witch is something I've always been consistent with! I got rid of PR because I know I'm at a point where my brand does PR on its own, in its own pace! I want people to love me like they are now, not because I've hired a team to shove my name down their throats! That's not genuine for me! I'm really enjoying my pace, everything else is going well. I'm aware of the blockage from AWARD ceremonies, Brands, and campaigns by peers and sometime even people I thought were friends! That's a battle I'm not trying to fight, now that's GOD battle! I honestly genuinely believe what was meant for me will come to me, won't force it! I've got great things lined up, and going back to shooting Project Runway and running my business! I'm good with that! I appreciate your love and concern ❤️,"Lerato responded.
Well, if it's any truth, LKG is doing pretty well without the Awards ceremonies.