Celeb News
Local
The Bromance We Never Knew We Needed! Nay Maps Sends The Coolest B'day Shoutout To Khathu Ramabulana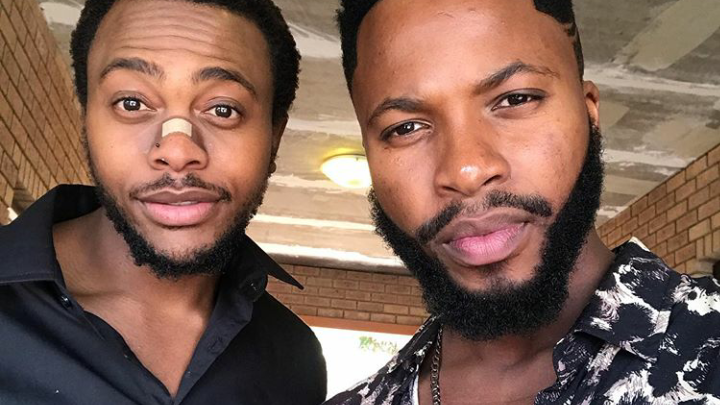 The Bromance We Never Knew We Needed! Nay Maps Sends The Coolest B'day Shoutout To Khathu Ramabulana! Is it only us who gets excited with new celebrity friendships? Okay, still we got no shame in our game.
Former Uzalo actor Nay Maps and Scandal actor Khathu Ramabulana seem to share a bromance we never saw coming and we're here for it. According to us, a bromance is not real until you make it Instagram official. Nay Maps recently took to Instagram to send Khathu a cool birthday shoutout.
"Happy Birthday My G…. Blessed to know you and to witness the Greatness of your life and what you keep achieving and doing… I'm Super Proud of you….I'm inspired and I wish you only the Best and More in Life! U Rock! Let's Set It Off like we always do," Nay captioned a selfie of them together.
Here's to blessing your Friday with a photo of the hottest bromance around.