Celeb News
Sonia Mbele Returns To Acting With A New Role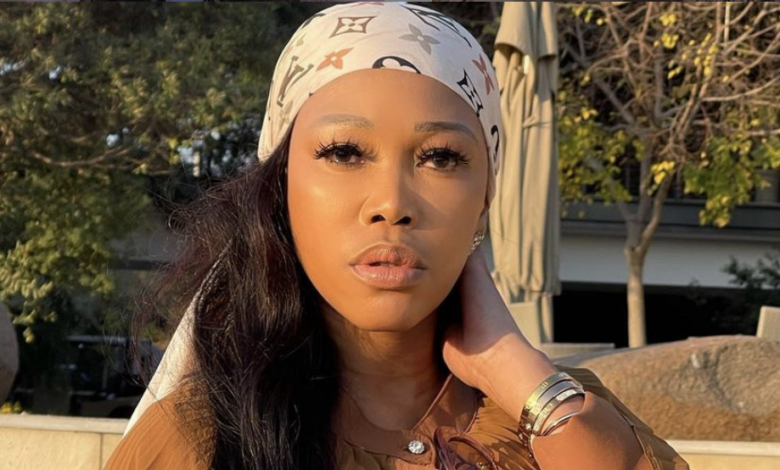 Sonia Mbele Returns To Acting With A New Role. Veteran actress Sonia Mbele has made a comeback on the small screen after reports have confirmed that she has just bagged a new role. This after the actress has been doing her think behind the camera and she now ready to make a big comeback.
Mbele has bagged a new role on Black Brain produced telenovela DiepCity and will be playing the role of zola. Opening up to Sunday World about her new character, Mbele explains the character as a manipulative villain that is definitely bringing the drama to the local community and will be a very fun character for her to play.
"Let's anticipate a gangster with a difference, a bit of sass and class. Playing Zola is going to be much fun, I can't to introduce DiepCity to her, she is bringing all the heat" she said.
Sonia has shared her excitement of the role as it is nothing like any of her previous roles and believes it will show fans the diversity of her acting. Sonia has spend some time off the small screen while producing hit TV shows such as The Real Housewives of Joburg and more, and has been playing around with the idea of returning in front of the camera.
"It's been a while since I've been on screen and lately I had been contemplating doing a stint on one of our local productions, so I guess the universe was listening" she said.
Speaking of how she relates to the role, Sonia noted that she and Zola are both determined people and stive to get the job done no matter how hard it may be.
"The character and I share the same level of determination and getting the job done at all cost, once you start something you have to see it through," said the excited Mbele.
Sonia will make her anticipated debut on July 27th and will be joining the likes of Nozuko Ncayiyane, Mduduzi Mabaso and Dawn Thandeka and many more local TV faves.