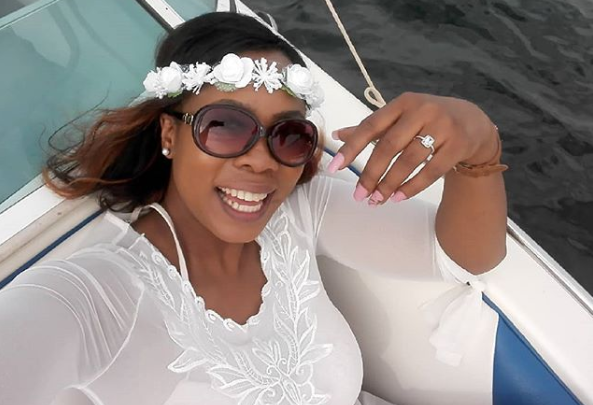 Skolopad Reveals Why She's Okay With Being A Second Wife! Earlier this week, the socialite announced that she was engaged to her boyfriend of six months who also happens to be married.

Now the star is opening up about in in a polygamous relationship and why it's not a big deal to her.
"Being polygamous gives you peace' you don't have to be giving all your time to your man because you know there are sisters to help you. You have time to the things you wanna do," she said.
Skolopad added that she's happy and will not mind of he wants to take more wives in the future.
"The ring I am wearing simply means he plans on paying lobola and properly adding me to his family. I am yet to meet the first wife but I'm sure we'll get along and even if he wants to take number three' four and five' I'll be okay. This is what I've always wanted."