Celeb News
Skeem Saam's Mbalenhle Mavimbela Bags A Major Acting Gig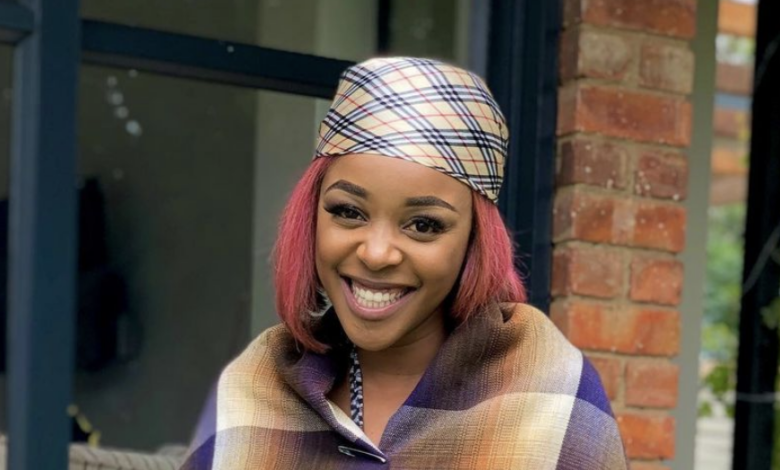 Skeem Saam's Mbalenhle Mavimbela Bags A Major Acting Gig. TV lovers have seen the industry open up and make way for new fresh talent. It's no doubt the the new kid on the acting block are running the streets and they are doing some amazing things. Skeem Saam actress Mbalenhle Mavimbela who plays the role of Nothile Mavimbela on the much loved show has made a huge impression on fans and we think she might just be one of Mzansi's potential TV darlings.
Popular streaming platform Showmax is gearing up to serve viewers with more entertaining African stories that will blow viewers away. Showmax has been teasing a new show called The Wife, which is an adaptation of Dudu Dube's romance novel titled Hlomu The Wife. The story is a love story that takes place in the South African township. A young female journalist named Mahlomu falls in love with a taxi driver named Mqhele Zulu. Even though aspects of Mqhele's personality and past make her uncomfortable, Hlomu is happy.
Their love is strong and they stand by each other through good and bad however, Mqhele and his seven brothers have a dark and tumultuous past that involves a dead warlord father, mob justice, and lots of unaccounted-for money. The Zulu brothers are rich, handsome, powerful and dangerous. They eventually become one of the wealthiest and most powerful families in Johannesburg – but the inherent danger remains.
The platform has announced through their twitter account that Mbalenhle will be playing the role of Hlomu and we are super excited. The show will be premiering November 11th and is set to star some familiar faces including the likes of Sipho Ndlovu, Abdul Khoza, Mondli Makhoba, Thulane Shange, Linda Majola, Bongani Gumede, Dumisani Dlamini, Siyabonga Shibe and Zikhona Sodlaka.
Speaking to the Sowetan Live publication, Mavimbela shared how she had put landing this specific role out to the universe not knowing that it would soon be a reality. The actress shared how she jumped at the chance to audition for the role and keeping the news from her fans was a very hard thing to do, but she is glad the the cat is finally out of the bag.
"Funnily enough, a while back I did a TikTok pretending to be Hlomu the Wife and that I had 'made it', not knowing that I would end up playing the character. It was even trending. It feels like I've been keeping a secret from my fans and followers for months, and I couldn't even post a hint. I've been watching fans 'casting' from the sidelines on Twitter and Facebook but haven't been able to say anything." she said.
Congratulations Mbalenhle!!