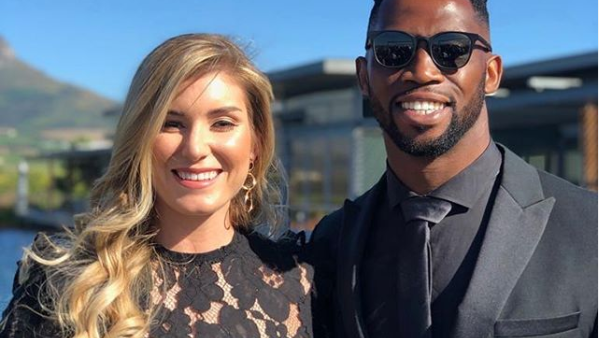 Siya And Rachel Kolisi Celebrate 3 Years Of Marriage! The Kolisis marriage has arguably been the most tried and tested celebrity marriage on social media.
With random girls trying saying inappropriate things about Siya in twitter and Rachel retaliating, the couple has been through a lot in the past year. They have also had some big wins and they are currently celebrating another one. Rachel and Siya just hot the three year mark in their marriage.
Taking to Instagram, both shared heartfelt messages to each that will give you hope in forever after. "As crippled😉 and imperfect as I am, thank you for loving all of me! Will forever be grateful! I love you ❤Happy 3 year anniversary @rachel_kolisi," Siya wrote to his wife.
"Love never fails. A promise. #3years," Rachel wrote to celebrate the special day. Congrats to the Kolisis.