Celeb News
Local
Sarah Langa Reveals The Ayanda Thabethe Controversial Tweet Was Part Of A Research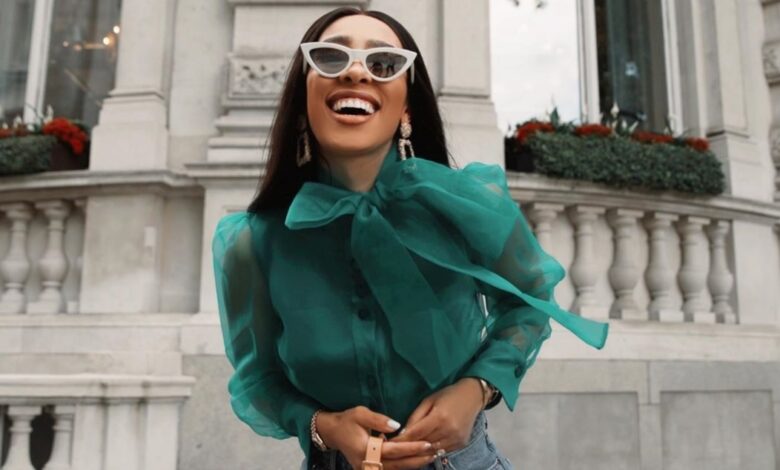 Sarah Langa Reveals The Ayanda Thabethe Controversial Tweet Was Part Of A Research! Almost a week ago, lifestyle influencer Sarah Langa landed in hot water after tweeting that Ayanda Thabethe was prettier than Beyonce.
Black twitter came for Sarah calling her out for trying to set up Ayanda to be dragged by Beyonce's ruthless fans. What was fascinating was the fact that Sarah negatively trended for a full day but she did not take her tweet down and now it all makes sense after she took to the same platform revealing it was all planned for her research.
"Thank you to everyone that responded and took part of my academic research. So blessed to have such a huge sample size. Here's to a healthy and growing knowledge economy," she tweeted.
We still haven't heard from Ayanda on how she felt or still feels about Sarah using her or was she in on it? We probably will never know.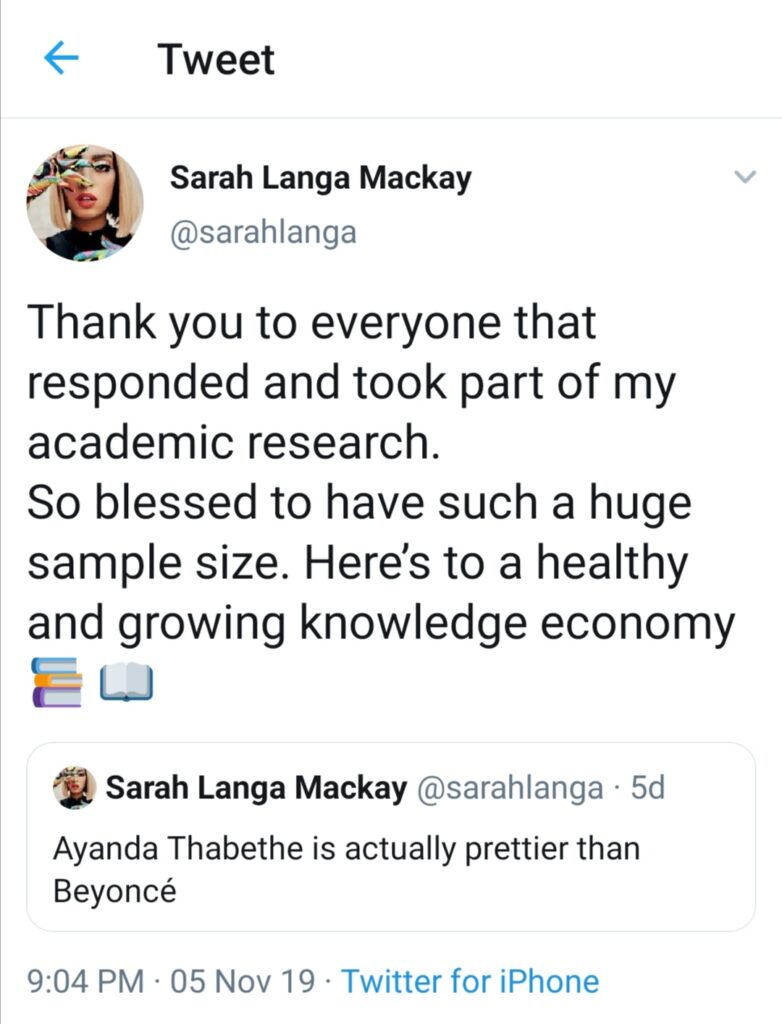 And if you're one of the tweeps who tweeted their opinion to Sarah and feel some type of way that your tweet might have been used without your consent… Sarah wants you to "Read your Twitter Terms and Conditions love." Hectic!