Celeb News
SA Celebs Who Sent Their Condolences To AKA After Fiancé Nellie Tembe's Passing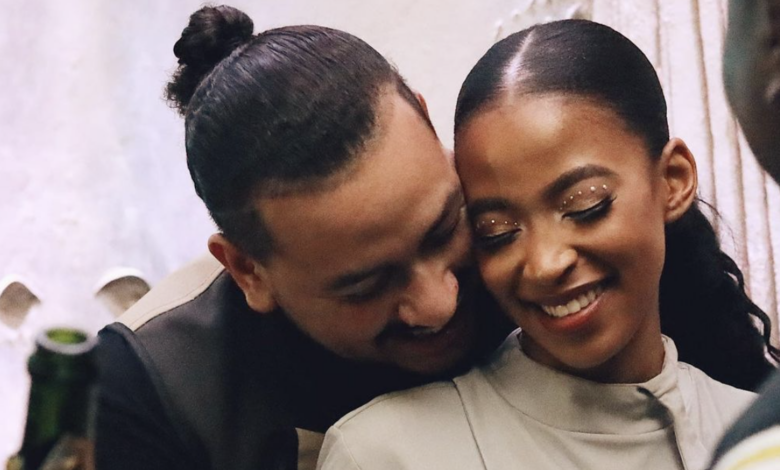 SA Celebs Who Sent Their Condolences To AKA After Fiancé Nellie Tembe's Passing. The weekend came to a rather dark ending as it was reported that AKA's soon to be wife Anele "Nellie" Tembe, had died Sunday early morning during their stay in Cape Town. Broadcast news reporter Phil Mphela broke the news on twitter and the masses are still shook.
According to reports, Tembe died after an incident at the Pepper Club hotel in Cape Town. Police are still investigating the matter, but according to paramedics a woman had allegedly jumped from the 10th floor of the hotel.
"Reports indicate that a 22-year-old female had allegedly jumped from the 11th floor landing on the road below. Medics from Netcare 911 and the Department of Health assisted the patient who was treated with advanced life support by a medic. While stabling the patient, her condition rapidly deteriorated and she was sadly declared deceased on the scene." the statement reads.
The family has since released a statement on social media confirming the death of the 22 year old. In the statement, it has been mentioned that Kiernan "AKA" Forbes is till inconsolable at the moment and they asked that the public be sensitive with the tragedy and give the family time to mourn the deceased.
"We are still in shock and are dealing with our emotions, as she was an exceptional and gifted young woman, with so much life ahead of her. She had a sweet nature about her and was always nurturing to those around her. Her fiancé, Kiernan Forbes, is currently inconsolable and is surrounded by family and closest friends. At this hour of our grief, we humbly request that our families be given privacy and time to heal." the statement reads.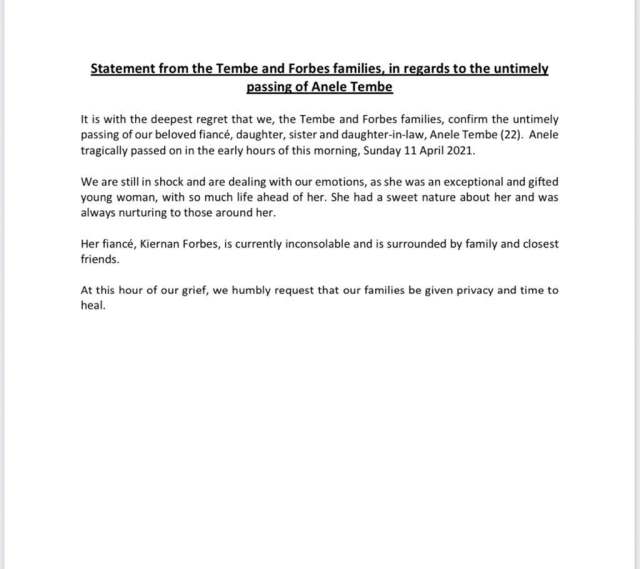 AKA and Nellie were in Cape Town preparing for their wedding as the two got engaged in February and the rapper had already paid lobola for his bride to be. The rapper also had a performance at the new 'Ayepyep' lounge in the mother city the night before her death. According to reports, Nellie had been battling depression for a long time however, AKA was helping her deal with it by encouraging her to seek professional help.
Fans and fellow local celebrities have shared their condolences to AKA as the #RIPNellie has been trending on social media since the new came to light.