Celeb News
Local
Real Housewives Of Joburg's Mrs Mops On Whether She'd Return For Season 3 After Cheating Accusations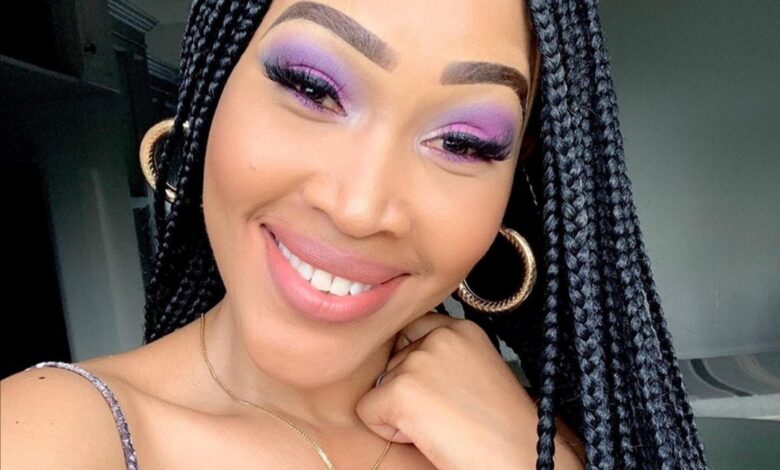 Real Housewives Of Joburg's Mrs Mops On Whether She'd Return For Season 3 After Cheating Accusations! The second season of Real Housewives of Johannesburg was filled with drama and made the cast instant celebrities.
Mpumi Mophatlane aka Mrs Mops became the cast member viewers loved to hate, some simply love her for her bubbly personality. During the season reunion, Mrs Mops was accused of cheating on her husband by Brinnette Seopela.
The accusations made fans question whether she'd return for another season or pull a Madam & Mercy on them. Mrs Mops confirmed that she would return for another season.
"Yes, I was dramatic, but I was also too nice, especially to Brinnette, who turned out to be underhanded. She crossed the line when she attacked my marriage, claiming I was cheating on my husband. She lied just to get back at me. All gloves are off from here onwards. Next season I hope to return just to show her how much I don't care. I'll make sure I don't invite her to anything," she told DRUM.
"I'd do it all over again, except better, with more strategy and drama. I have absolutely no regrets. I live for the moment. Even the dramatic reunion didn't break me, it just taught me not to trust people. Next time I'll have my guard up and tread with caution," she added.
Mrs Mops revealed that she has only stayed in contact with Lejoy. "I came to the reunion hoping to clear the air and hash things out, but things just ended sour. I don't have an issue with the ladies, but they can go to hell. Except for Lejoy, of course. That's my girl."