Rapper AKA Gushes Over His Love For Wrestling
Rapper AKA Gushes Over His Love For Wrestling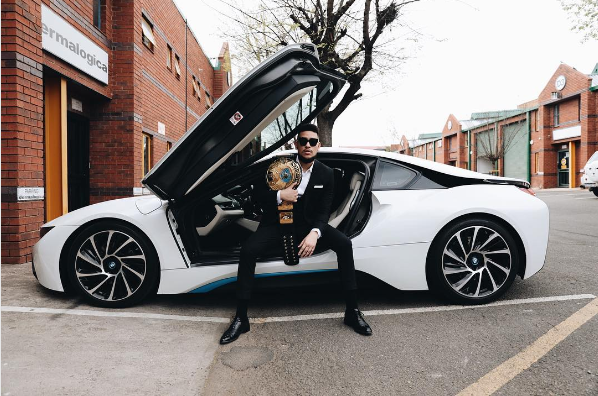 Rapper AKA Gushes Over His Love For Wrestling! The 30 year old rapper has never been shy to speak about his love for wrestling even when black twitter made fun of him for it.
AKA even went through a phase were he would walk around with a belt similar to those from wrestling. AKA took to his twitter account sharing how excited he was that SuperSport TV is bringing back Wrestling.
"I been watching wrestling as long as been watching United … since like, 1996 bro. Best thing @SuperSportTV EVER did was bring it back. I love wrestling so much  … the characters," he tweeted.
Do you think black twitter is justified on mocking AKA over his love for Wrestling?
I been watching wrestling as long as been watching United … since like, 1996 bro. Best thing @SuperSportTV EVER did was bring it back.

— AKA (@akaworldwide) March 11, 2018
I love wrestling so much ❤️❤️❤️ … the characters 😂😂😂😂

— AKA (@akaworldwide) March 11, 2018