Celeb News
Pics! Musa Mthombeni Reveals Secret White Wedding with Liesl In Celebration Of One Month Marriage Anniversary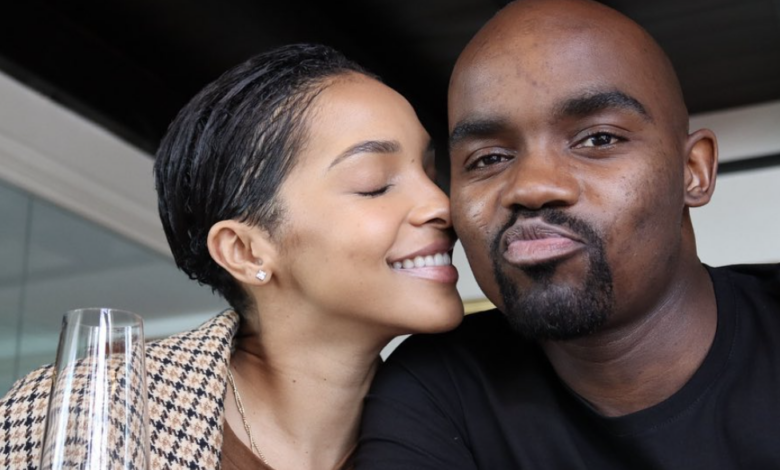 Pics! Musa Mthombeni Reveals Secret White Wedding with Liesl in Celebration Of One Month Marriage Anniversary. Former Yo.TV presenter Musa Mthombeni and his wife Liesl have been enjoying the married life since tying the knot in a traditional wedding a few weeks ago. Since revealing their relationship to the public, the pair have been moving along with the wedding formalities so that they can begin their lives together.
The Mthombeni's revealed via their instagram accounts that they had tied the knot in an intimate traditional wedding ceremony at Musa's hometown. Musa looked very dapper and Liesl stole the show with a red number and another outfit change later. The radio host also revealed her new name given to her by Musa's family which is Sithandiwe, which we think is very fitting.
Fans of the couple have been anticipating when they will be having a white wedding ceremony, but it turns out that all of us are already late. Musa burst the bubble of many followers when he posted pictures from his white wedding ceremony with Liesl sharing that the ceremony has already happened. It appears that the white wedding happened a month ago because they are already celebrating a month-iversary.
"Oh my gosh, when is the white wedding happening" "Uhmmmm, about a month ago??!" My perfect anniversary 🖤 18/8/2021" he wrote.
Liesl also commemorated the day and wished her husband a happy one month wedding anniversary. The former Miss SA shared photos of what she looked like in her beautiful white wedding gown and we must say that she looked like an absolute dream.
Followers and celebrity friends have been flooding the post with well wishes and congratulatory messeges as they embark on a love journey together. Congratulations to the Mthombeni's!!