Celeb News
Pics! KNaomi Shows Off Her Stunning Ring As She Announces Her Engagement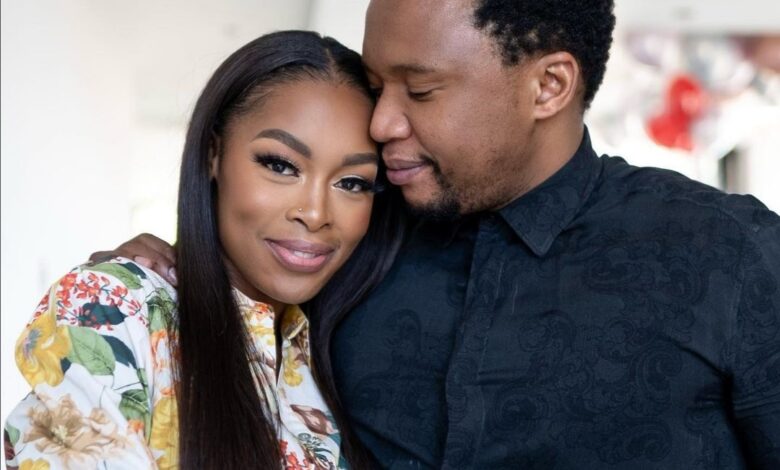 Pics! KNaomi Shows Off Her Stunning Ring As She Announces Her Engagement. Tis the season for weddings as yet another celeb will be walking down the aisle with the partner of their dreams. Channel O presenter K Naomi has been very private about her love life until recently on Instagram. The TV personality had quite a dramatic love life in the passed that unfortunately played out in the media, but it seems like she is now doing things a little differently.
K Naomi has been dating her now fiance since last year but has yet to reveal details about her man except for the princess treatment that he always gives. K Naomi has described her man as her best friend before anything else which is why they are so compatible. The pair have been enjoying a lot of time together and have even been on romantic vacations to tropical destinations together.
Things are getting very serious between the model and her bae as they have decided to take the next step in their relationship. This follows K Naomi's revelation on Instagram, that she said yes to her best friend. K Naomi's bae recently got down on one knee to ask for Naomi's hand in marriage and she is still in disbelief. Taking to instagram, the TV personality reminisced on the time before she acknowledged her bae's advances.
It seems like it wasn't love and first sight for Naomi as she shared that she didn't want to give him the time of day when he was shooting his shot at her. Her man's words about treating her like a queen have since stuck with her because her bae has delivered on his promise to her. She added that she is still in disbelief of the love that she has received from her soon to be husband as it is nothing like she has every experienced before.
"I said 'YES' to my best friend!🤍 I remember my fiancé saying this: "Someday when you want to, and you feel my vibe, I will show you how a queen is meant to be treated…" this was before we even started dating and I didn't want to give him time of day. You've done exactly that from the day 1. I'm still in awe…This is really a love like no other, nothing I ever imagined to happen to me. A God thing. I prayed for you. I love you so much baby! So excited for our future" she wrote.
KNaomi also gave her followers a glimpse of what her diamond ring looks like and we must say that her fiance has great taste. Congratulations have since been in order for the TV personality and we can't wait to see how the pair are going to tie the knot and living their best married life.