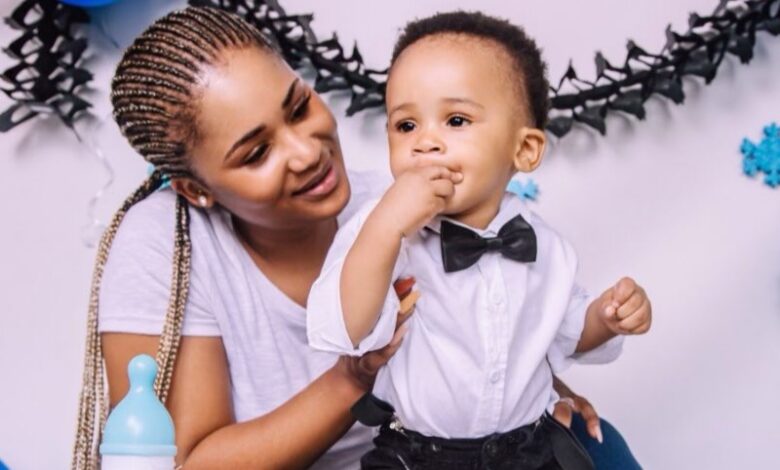 Pics! Keke Mphuthi Celebrates Her Son's 1st Birthday! We love seeing motherhood through the actress's Instagram page that has gone from lots of selfies to baby posts.
Seem like yesterday when the actress announced her pregnancy and now her son is a year old. The proud mama took to social media sharing the sweetest photos of her baby boy and what this past year has meant for her.
"Where do I even start my young KING…I need to gather myself right now (quick fast)…I'm overwhelmed by how quick time passed n the amazing young man you are…I love you Thoriso With all my heart baby Happy birthday to you my Best Friend…#Honeyturns1 #Happybirthdayyoungking," Keke gushed.