Celeb News
Pics! Inside Ali And Khalilah's Ferguson's 19th Birthday Celebration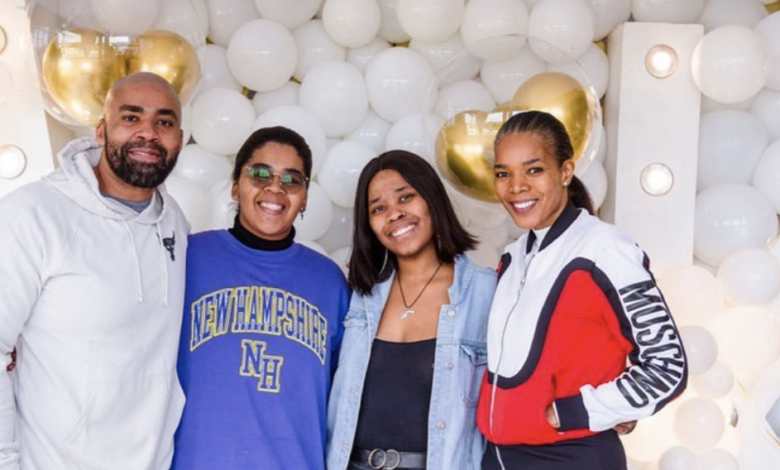 Pics! Inside Ali And Khalilah's Ferguson's 19th Birthday Celebration. The Ferguson's are one of Mzansi's favourite tight knit families as they have served us content to prove just how close of a family they are. The Ferguson's never miss an opportunity to celebrate one another's milestones be it big or small, and the family just had a huge celebration to commemorate a special time in their daughter's life.
The youngest of the Ferguson clan Alicia affectionately known as Ali recently just turned nineteen years old, and of course a cool celebration was the order of the day. What made the birthday party even more special is that they combined it with another family member's party Khaliah, who was also turning 19 years old and coincidentally born on the same day.
The family went all out for the birthday celebration which was decorated by popular event planner to the stars Nono Events. The Ferguson's celebrated the ladies with an intimate lunch with all their friends and it looked like a lot of dancing and fun was had.
Proud mother Connie penned a heartfelt note to her daughter who has been her best friend over the years and have done literally everything together including hectic gym sessions, fun dance routines and so much more. The veteran actress wished her daughter all the best in the future and encouraged her to do anything and everything she puts her mind to in this lifetime.
"A very happy birthday to my gym buddy, my dance coach, my heart soother, my Dando, my heart, my last born, my EVERYTHING! 19!🎊🎊🎈🎂❤️ God is good!🙏🏾 May all your deepest wishes and dreams be realised my baby @ali.ferguson_ 🙏🏾 With your drive and passion, you can be absolutely anything you want to be! Happy birthday my ANGEL! I love you more that words can express" Connie wrote.
Shona Ferguson also shared a few kind words about his daughter and wished her a happy birthday, sharing how proud he is to call Ali is daughter.
"Happy birthday my baby. I am super proud of you and the responsible, loving young lady you've become. GOD is with you always my angel. Daddy loves you" he wrote.