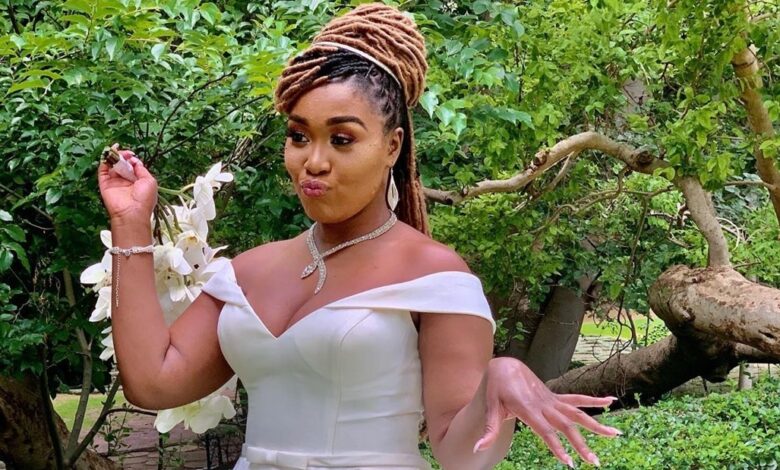 Pics! Has Lady Zamar Already Found Her Happily Ever After? It's been a rough time for the Award winning singer who revealed abuse at the hands of ex boyfriend rapper Sjava.
Whilst her ex has responded saying he's taking legal action, this hasn't slowed down Lady Zamar who is focused on her work. The singer seem to be currently shooting a music video with a wedding theme. Lady Zamar had fans excited when she posted the wedding photos without stating it was for a music video.
"My hearts ruler. Sometimes I wanna cry when I think about how we met… My Day.. my moment," she captioned the photos. The comments section were quickly flooded with congratulatory messages. We can't wait to see the music video, check out the photos below.