Celeb News
Pics! Brenden Praise And Mpoomy Chase Summer In America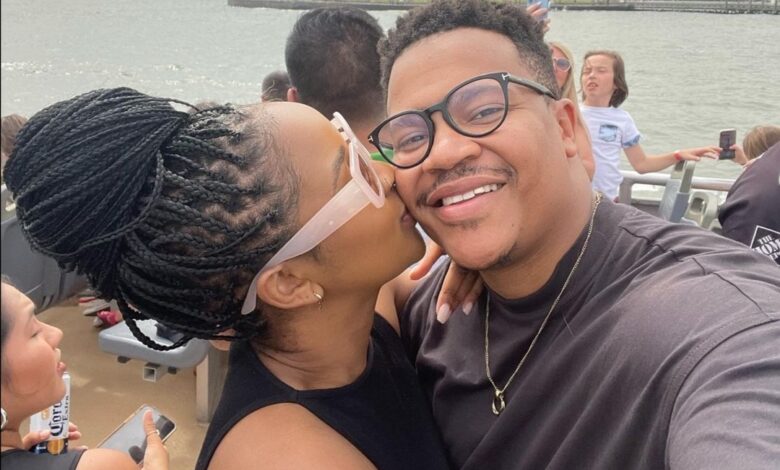 Pics! Brenden Praise And Mpoomy Chase Summer In America. Singer Brenden Praise and his wife content creator Mpoomy Ledwaba are one of the most adored young couples having gained massive followings on social media and streaming platforms where they share their faith and lifestyle content. They have emerged as modern day stars and celebrities.
The hard working couple is taking some much deserved break and in true celeb style, they escaped the winter season and are currently living their best life chasing summer across America. From Washington DC where they enjoyed viral Gospel group Maverick City's concert and visited African American museums and The Capitol Hill to taking over New York where Mpoomy first made it on a Billboard and of course tourist things like checking out the Statue of Liberty and visiting Times Square.
Mpoomy took to Instagram sharing what being in New York meant for her and how she had had crazy faith earlier in the year that she'd watch her favorite Gospel group live in concert.
"My life is in your hands (My first book of the year was #crazyfaith by Ps Mike Todd, at the first page of every book I always write my intention & what I hope to get from each read) this time I decided to write what I'm believing God for…..amongst other things, a Mav worship experience was on the list (before a tour was even announced) and here we are! I know for sure that God is in me," Mpoomy shared.
Check out the couple's American tour in photos below shared on their respective Instagram accounts.