Celeb News
Pics! Amo Chidi Reveals She Is Officially Married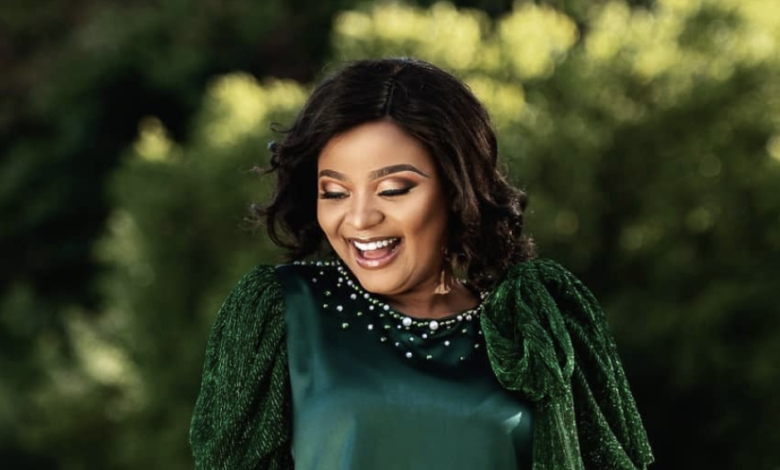 Pics! Amo Chidi Reveals She Is Officially Married. Love is in the air and celebrities are ending of the year in a very delightful way. We have seen a number of celebrities make beautiful announcements on social media about either getting married or expecting a bundle of joy. Another celeb has shared some awesome news on Instagram and major congratulations are in order for her.
Taking to Instagram, Amo revealed that she and her partner Lebo have officially tied the knot. The actress shared photo's from the special day which took place November 27th 2021. Chidi celebrated the day with her friends and family who all came to support the couple as they take a major step. Amo looked amazing in a champagne colour fitted wedding dress while Lebo looked amazing in matching colours.
"We sang, we prayed, we laughed, we cried we loved!!!! I can't thank God enough for showing up in all His glory on our special day! It still brings me to tears to think how loved I am and how God chose You my husband for me!! Thank you to my dearest friends and family for celebrating with us and for all the well wishes!! We did it! ❤? #MrsN#OurPerfectWedding" she wrote.
Amo gushed about officially becoming Mrs N and reminisced about the special day. The actress shared how grateful she is to God for making the day a success. She continued to gush over how lucky she is to have found a love so beautiful and she is eternally thankful for the love and support that is always around them.
"Our beautiful wedding day!!! My best friend and I are finally married!!! Allow me to reintroduce myself! I'm officially #MrsN" she wrote.
Friends and social media followers flooded the post with congratulatory messages to the couple. Before the wedding, Amo and her baby daddy took a short left to a beautiful game lodge for a safari baecation located in Hoedspruit, Limpopo among the natural landscapes and wild life. If that was Lebo's mother's day gift to Amo then we are certain that their honeymoon is going to be even better.
Congratulations Mrs N!!