Pic! Samkelo Ndlovu Shares A Glimpse Of Her 3 Weeks Old Daughter
Pic! Samkelo Ndlovu Shares A Glimpse Of Her 3 Weeks Old Daughter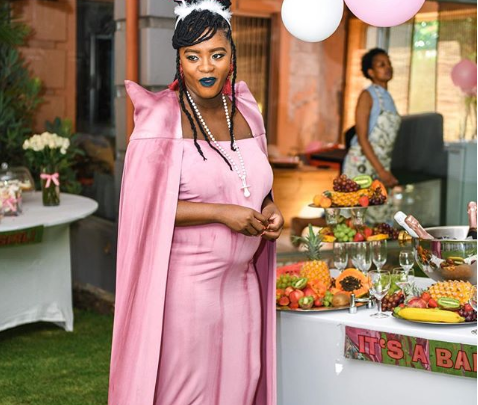 Pic! Samkelo Ndlovu Shares A Glimpse Of Her 3 Weeks Old Daughter! The actress has been private about her motherhood journey sharing very little information since she was pregnant.
After Rhythm City fans speculated Samkelo's baby on the show was her real life baby, the actress shut down the rumors and has led to her sharing a sneaky glimpse of her real baby.
"A mom. A daughter. We are almost 3 weeks old growing in light and love. Our beautiful angel," she captioned the photo.