Celeb News
Pic! Pearl Thusi Remembers Her Father On The One Year Anniversary Of His Death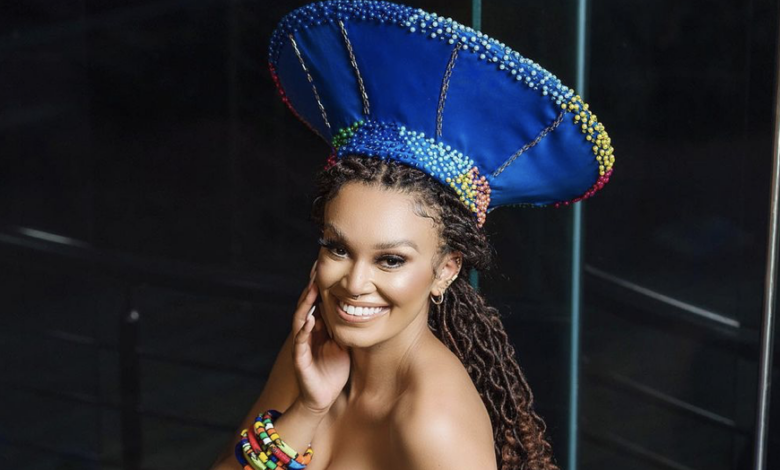 Pic! Pearl Thusi Remembers Her Father On The One Year Anniversary Of His Death. No matter the age, losing a parent is always a heart pill to swallow especially if you had a special connection to either of them. Award winning actress and media personality Pearl Thusi lost her father not so long ago and she still has good memories of him rushing back.
Taking to twitter, Pearl shared a heartfelt twitter post commemorating the one year anniversary of her fathers death with a throwback photo of them having a daddy and daughter moment. Pearl shared that today out of all day has been rather emotional for because this the day that her father passed away exactly one year ago.
Pearl revealed that her father's passing came as a huge surprise and she is still very hurt by his death, especially after they had made plans together She didn't reveal what the plans are in her tweet, but knowing Pearl, we can bet that it was something special.
"Haven't stopped crying today… exactly a year ago your life suddenly ended as we made huge plans together.
An incredible father. You continue to be loved even with our hearts in pieces. Qhawe Lami" she wrote.
In a follow up tweet, Pearl shared a happy memory of a father and daughter moment claiming that even today the wound of his death still has not healed yet and she is still unable to put his departure in to word until today. She rounded of the tweet with the hopes that he is well and happy in the heavens and that she will forever love him.
After Pearl's father died last year, she didn't make an official announcement on social media but instead took a break from all social media platforms to heal through the difficult time. Only her friends such as DJ Zinhle, Moozlie and many more sent their condolences to their dear friend via Instagram.
<