Celeb News
Pic! Pabi Moloi Sends Her Son A Sweet Shout Out In Celebration Of His Fifth Birthday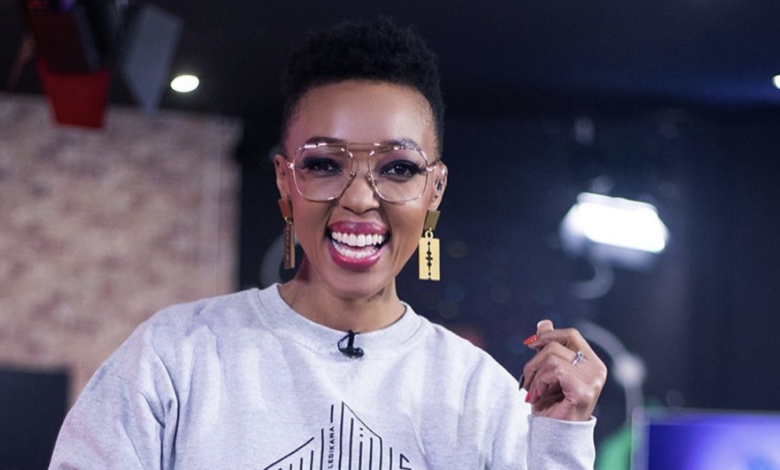 Pic! Pabi Moloi Sends Her Son A Sweet Shout Out In Celebration Of His Fifth Birthday. TV personality and radio presenter Pabi Moloi is ver private about her personal life especially when it comes to her son. even though she doesn't plan on revealing him anytime soon, that doesn't stop her from celebrating his birthday on social media.
Taking to Instagram Pabi shared a photo of herself while carrying her son, who is today turning five years old. The proud mom penned a heartfelt shout out to her son in celebration of the special day. Moloi shared how her son was the apple of her eye even before he was born and is grateful that he gave her the special title of being a mother.
"To the one who made me a mom. You were loved before you were born. You have elevated me in every way. Thank you for qualifying me into a club I feel very fortunate to be a part of. On this, your fifth birthday, may you continue to live up to your name. You light up all of our lives. Happy birthday Pablet, mothonyana wa mama, lekhokokoe. My son" she wrote.
Pabi knows exactly how to put the love of her son into words as she always pens the sweetest notes to her son on his birthday. Last year Pabi took to social media and penned a sweet shoutout to her son on his 4th birthday where she gush over how precious and brilliant her little guy is.
"Four years ago you made me the happiest woman alive. You are kind and funny and brilliantly smart. I'm amazed by you. I am proud to be your mother every single day" Pabi wrote.
On the subject of keeping her son private, the Power FM host shared that she will not be revealing her son until he is ready to make the choice because she wants him to live a life that's as close to perfect as can be.
"He will make the choice of showing himself on the Instagram of the future. I would like to honor his privacy and make his childhood as normal as possible" she said.
Friends and followers commented on the post expressing how sweet the gesture is and wished the little guy a happy birthday.