Celeb News
Pic! Dineo Ranaka Shares A Rare Photo With Her New Husband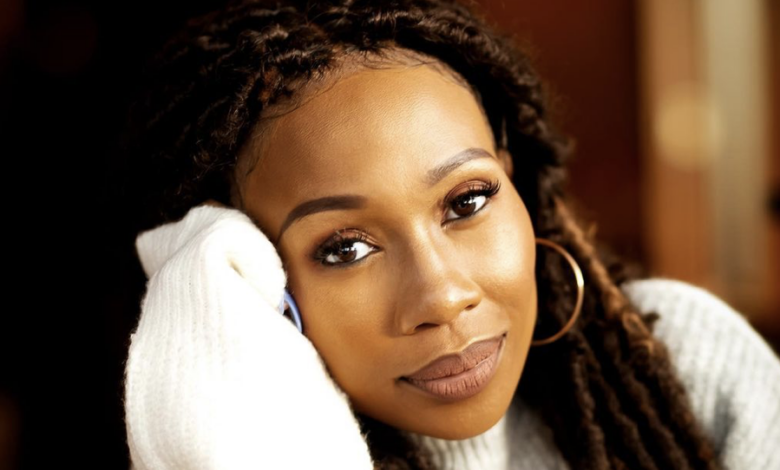 Pic! Dineo Ranaka Shares A Rare Photo With Her New Husband. Dineo Ranaka surprised us all when she changed all her handles confirming that she is officially off the market. Ranaka is known to be a very private person but the radio host recently, she shared a glimpse of an intimate moment with her hubby.
After getting dragged by the streets of social media multiple times over her sour past relationships, Dineo has refrained from sharing her personal life with the public and that includes her love affair, until recently when the cat came out of the bag about her secret marriage.
The newlywed Ranaka changed her last name to Pesha across all social platforms and in a recent Instagram post, the reality star showed off her hubby in a picture of herself kissing her husband with the caption: "l missed you".
Fans are super excited that Dineo who has often preached self love and not settling for the bare minimum when it comes to picking life partners, has found her forever and it settling down.
Dineo once shared a profound tweet about how love and all its challenges is a beautiful thing to experience.
"Mojolo is really beautiful in pictures MARA BEHIND THE SCENES!!!!!! It's actually even more beautiful. Your character gets tested, your patience gets tested, your doubt and insecurities will show you flames, sometimes your pride gets in the way, conflict and disagreements are inevitable, but in all honesty all of the above becomes a walk in the park when you go through it with someone you are not only compatible with but genuine friends with" she wrote.
A source told the Daily Sun that the mysterious man in her life reportedly works in the film industry and has been the missing piece in her life. We are so happy to see Dineo all smiles as happiness is a look that definitely suits her.
Congratulations Dineo!!