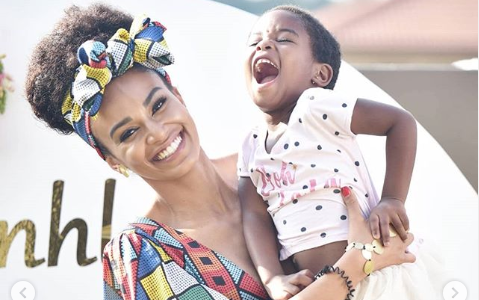 Pearl Thusi Shares A Touching Message On Adoption! For a while now, the actress has been sharing photos on social media of her new family with a new addition, a beautiful little girl named Okuhle.
A lot has wondered whether Okuhle is one of Pearl's family member's kids or if she adopted and it seems the latter might be true. Pearl recently took to Instagram sharing a heartfelt, inspiring message on adoption and it will melt your heart and get you thinking.
"Mothers are like heroes… They're not only born. They can also become. Be made. Not only by blood, but by love. By kindness. Bravery. Compassion. As an African woman, I believe every child deserves love. Your nameless neighbor mothered you. And every child was watched and protected by the community. We can do so much better. Let create a better tomorrow for every child we can…," she wrote.