Celeb News
Local
Ntsiki Mazwai Slams Women For Feeling More Beautiful When Wearing Weaves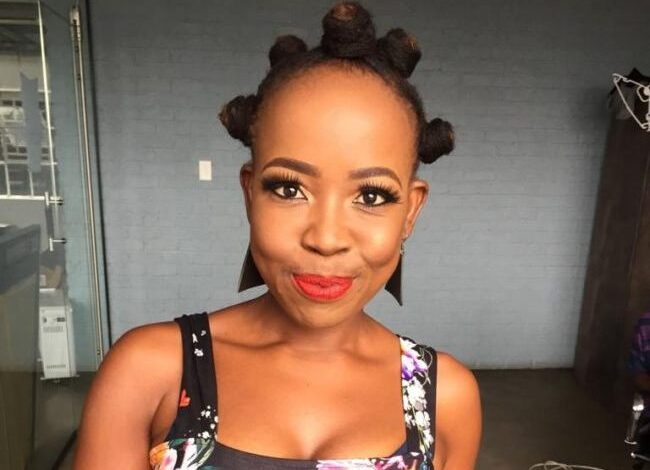 Ntsiki Mazwai Slams Women For Feeling More Beautiful When Wearing Weaves. Feminist and activist Ntsiki Mazwai might be in trouble once again as she is trending on twitter for making a hair related comment that was seen as more of an attack by many black women.
Ntsiki took to twitter to share her opinion about women who feel more accepted and beautiful when they wear wigs , claiming that they lack confidence in themselves and in their own hair.
"Why are black women finding it so hard to admit that they lack confidence in their own hair…. And wigs make them feel prettier" She wrote.
Tweeps did not take the labeling lightly and the masses have since been justifying their reasons for wearing weaves, expressing that their choice of wearing silky hair is to enhance their looks and has nothing to do with having a lack of self esteem.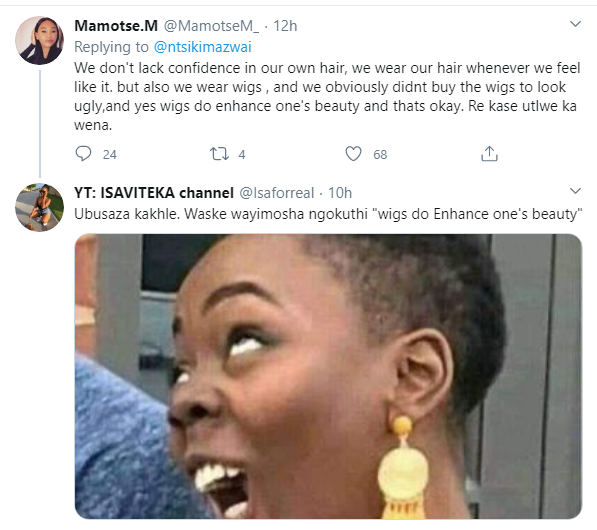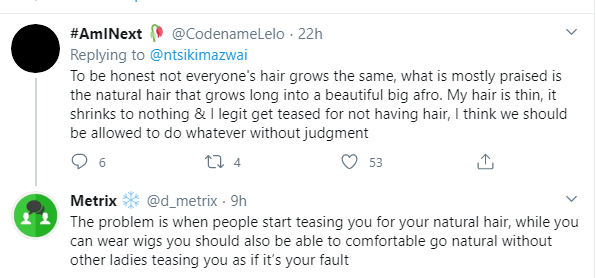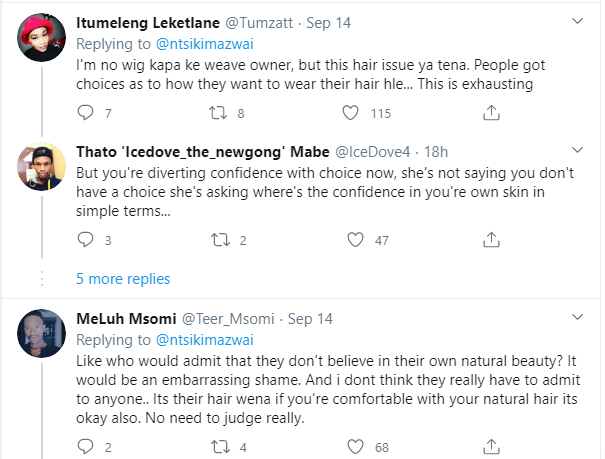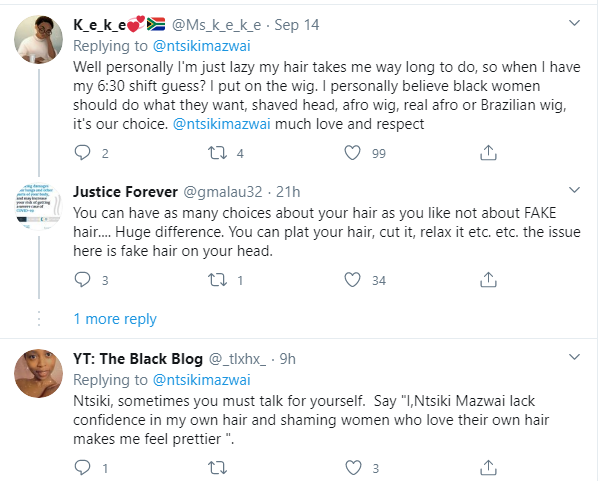 By Sinakho Mandla