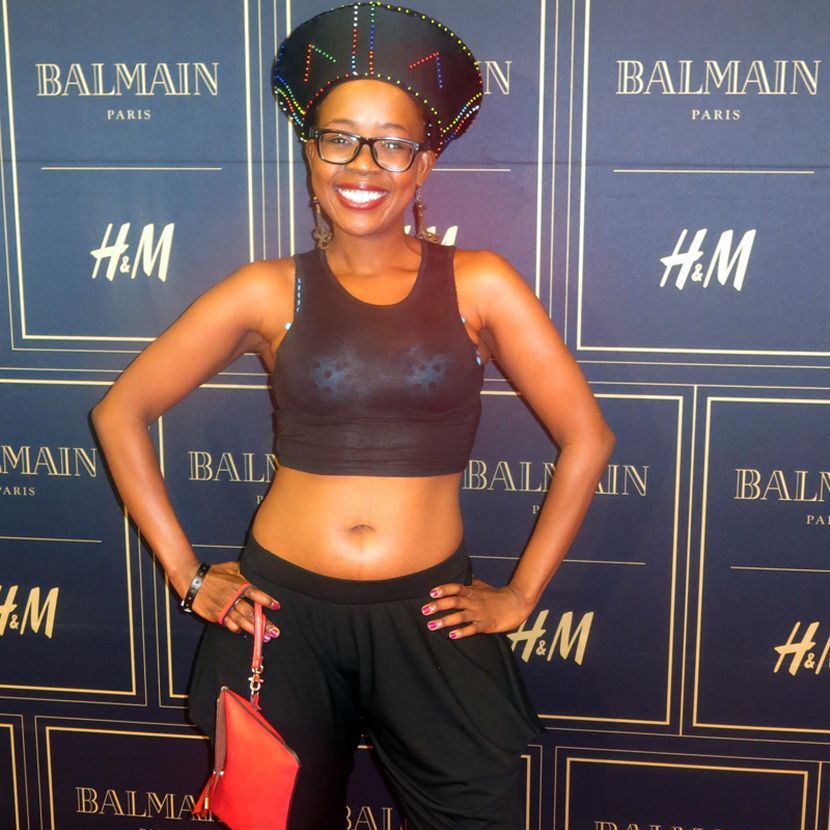 Ntsiki is back at it again, we all know how she has an opinion on everything and everyone. This time she doesn't seem to agree with ANC having Khanyi Mbau tackle the topic of 'Shaping Our Economy'. Ntsiki Mazwai says Khanyi Mbau is not an intellectual.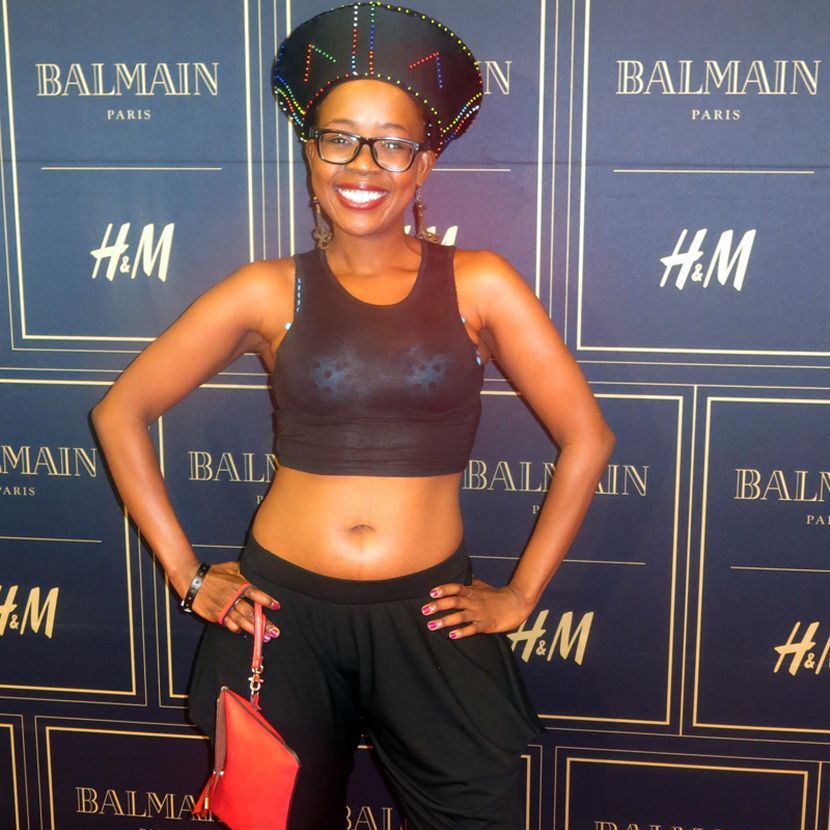 In a series of tweets, Ntsiki expressed her disappointment with the leading political party in their choice of "guest speakers". To make it clearer to everyone, she compared Khanyi Mbau's intelligence to Paris Hilton's.
Ntsiki says Khanyi was never the smartest pea in the pod and using her for an intellectual discussion is an insult to intellectuals. "Cabanga the American government using Paris HIlton as a speaker. GTFOH," she tweeted.
Check out what else she had to say about the unlikely collaboration below.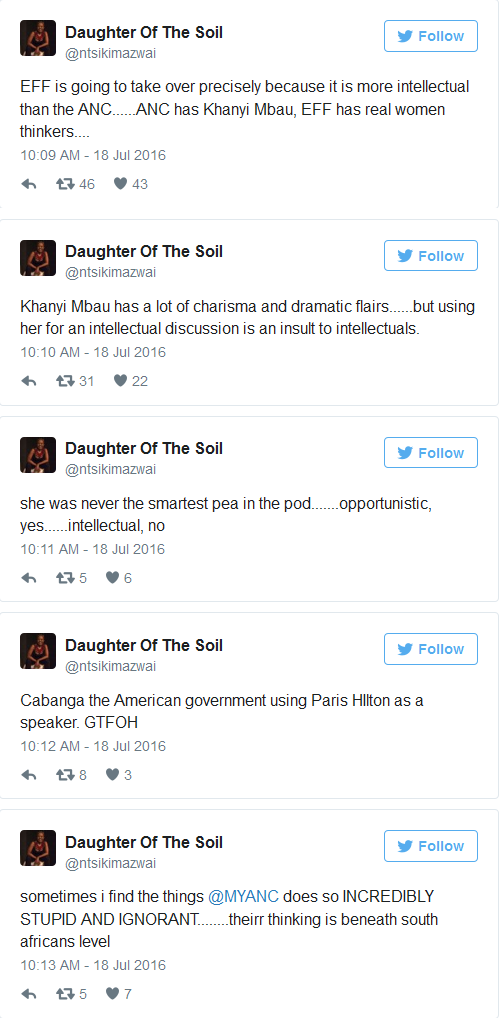 When politics meets pop culture…..HOW and WHY should we take @MYANC seriously? KHanyi Mbau???? wow ok. https://t.co/t2TnP49UIZ

— Daughter Of The Soil (@ntsikimazwai) July 18, 2016