Celeb News
Ntando Duma Dragged Into Junior De Rocka's 3 Year Anniversary Celebration With His bae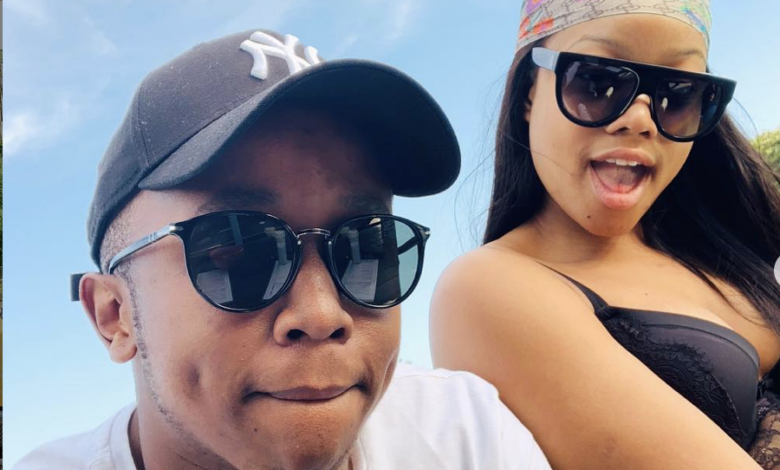 Ntando Duma Dragged Into Junior De Rocka's 3 Year Anniversary Celebration With His bae. Junior De Rocka is in it for the long hall with his girlfriend Asanda Minaj as they have reached yet another milestone in their relationship.
The lovebirds are celebrating their three year anniversary and De Rocka took the liberty of giving his bae a sweet shout out on Instagram, and the DJ's followers flooded the pair with well wishes for the future.
"3 years later I still choose you 😊 Happy Anniversary my love" Junior wrote.
Junior is known to have dated actress Ntando Duma and although the pair are no longer together, they share an adorable daughter 'Sbahle Mzizi' who is also coincidentally three years old.
A troll out of nowhere made it their mission to drag Juniors baby mama into the scenario under the comments by asking what happens to her in this equation but thankfully no one entertained him.
It's no secret that the pair had a very sour breakup in the public eye where some major tea was spilt from both sides, including the news of Junior and Asanda hooking up while he was still with his baby mama Ntando.
Other allegations of abuse and betrayal came to light on social media when the pair called it quits however, the two have now mastered the art of co-parenting and have even become friends.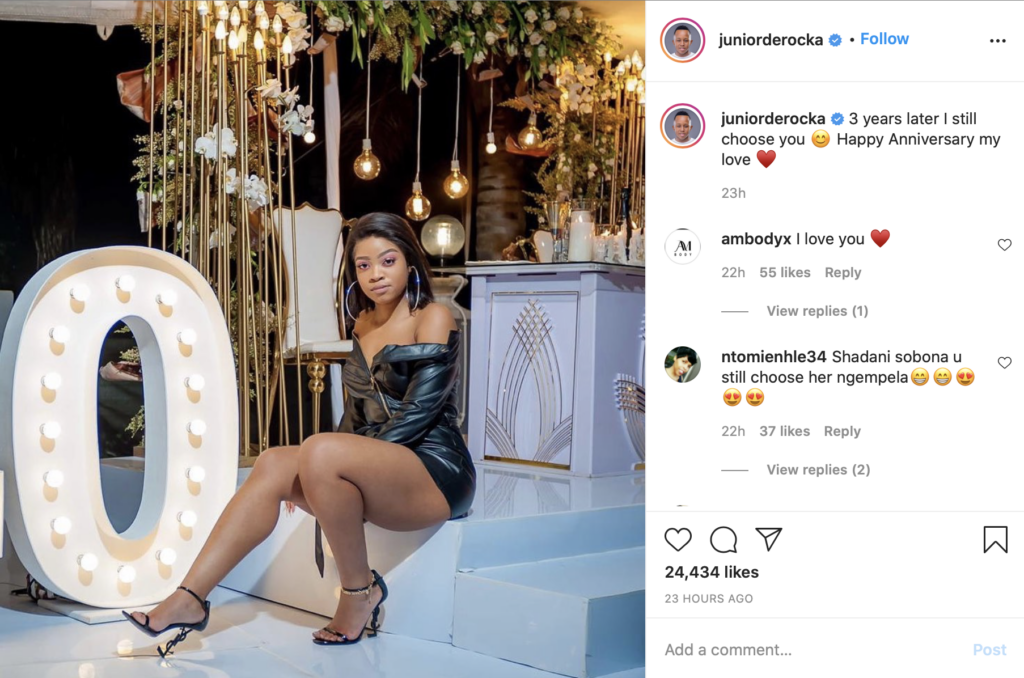 <