Celeb News
Matching Tattoos And Romantic Getaways: Smitten Keke Mphuthi Shows Off Her New Man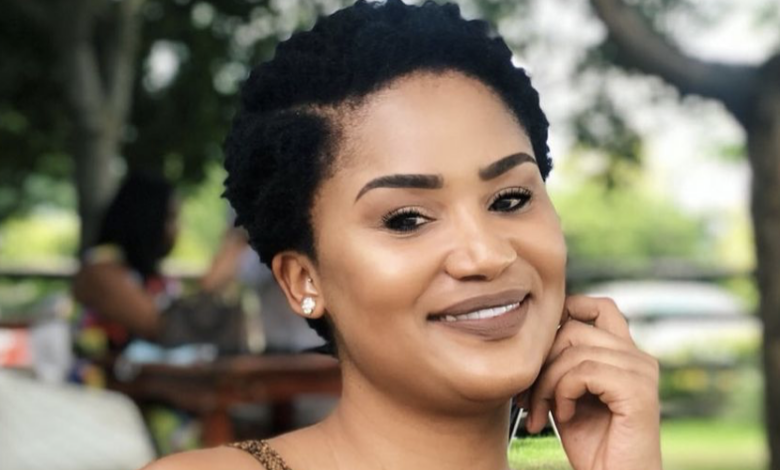 Matching Tattoos And Romantic Getaways: Smitten Keke Mphuthi Shows Off Her New Man. Actress and motivational speaker Keke Mphuthi is whipped by her latest romantic relationship with her man.
Keke has found herself some new arm candy and she is living Her best life in Lala Land.
Seeing as this is the month of love, what better way to reveal that you have the best partner than showing off the extravagant romantic gestures he has done for you. Keke's romance with her mystery man has left all the ladies shook that someone is able to be split to this extent.
Taking to Instagram, Keke shared her Valentine's Day reel on Instagram, showing what happened during their romantic getaway which was filled with lots of champagne, 200 red roses, matching tattoos and so much more.
Mphuthi's caption confirms that they are both in this love thing till the end and their matching king and queen tattoos are all the evidence we need.
"We took that leap of faith in LOVE …I carry this man in my spirit, his trust in me can move mountains" she wrote.
February also happened to be the month of Keke's birthday and the good sis was spoilt as a queen should be by her king.
"Being deeply loved by someone gives you strength, while loving someone deeply gives you courage" she wrote.
SBWL!!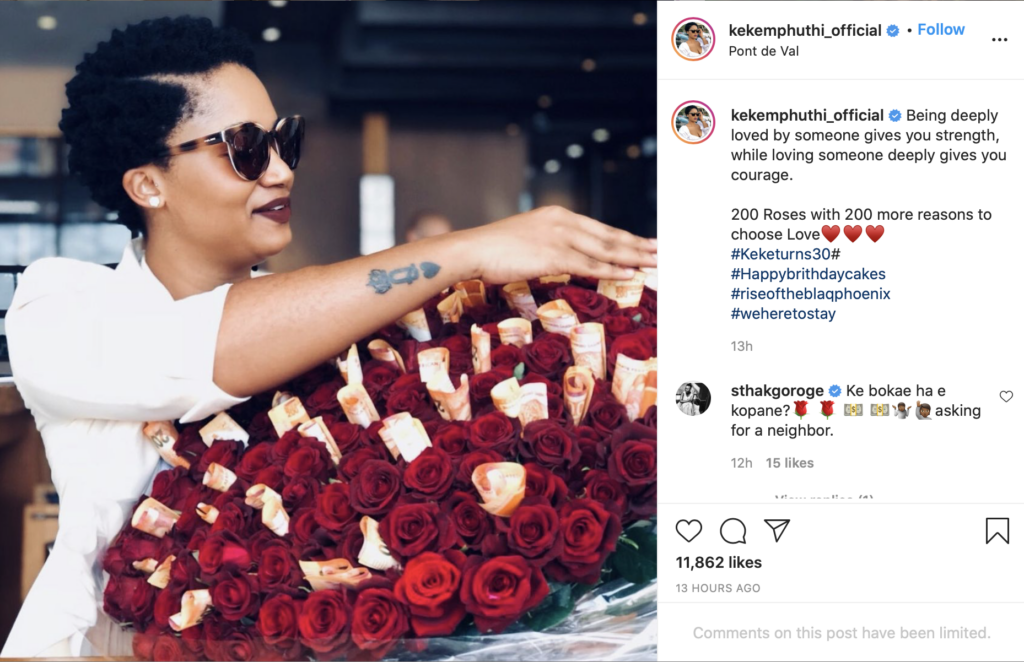 <