Celeb News
Masasa Mbangeni Responds To More Pregnancy Speculations On Social Media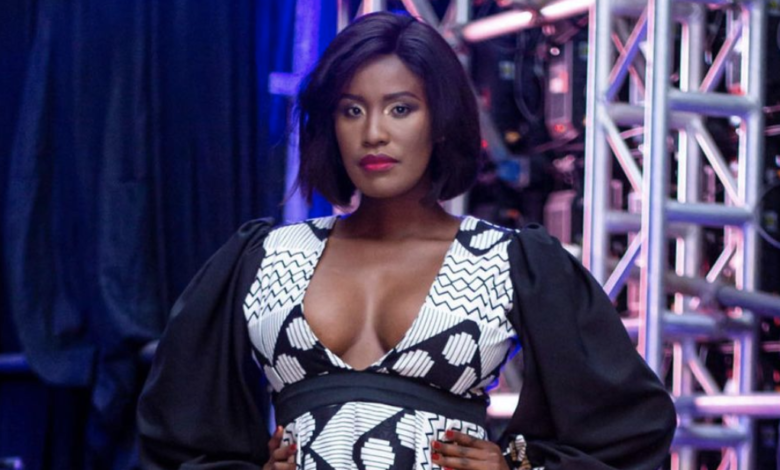 Masasa Mbangeni Responds To More Pregnancy Speculations On Social Media. When you are in a relationship, it is normal to gain a few pounds because you are at you happiest. Actress Masasa Mbangeni has since become curvy over the years after bagging the man of her dreams.
Mbangeni has been very open about her relationship with her partner Gwydion Beynon on twitter where she shares stories of how obsessed she is about her "Baba". Social media users have now made it impossible to enjoy their relationship weight gain without pinning pregnancy speculations on them.
Many female celebs have had to come out and address pregnancy rumours after a photo of them looking curvier than usual gets the attention of social media users. The former Scandal actress has had to come out and flag pregnancy rumours on twitter after receiving a few DM's.
Mbangeni refuted pregnancy allegations claiming she has just gained some weight and is very happy about it. Apparently she has been receiving an influx of messages concerning her new found body but it turns out it's nothing out of the ordinary.
"Guys I'm not pregnant I'm just fat, happily so. DMs on IG and Twitter about the contents of my uterus are on an upward surge again" she wrote.
Masasa added that her partner brings level to the breadwinning game, making it impossible for her to stay skinny. It goes without saying that Masasa gets nothing less than the royal treatment from her partner which explains her relationship glow.
"Baba works ten jobs and y'all expect me to be skinny? The math don't add up bazalwane" she added.
Previously in a random self appreciation tweet, the actress spoke about how she has fallen in love with her body after putting on a few pounds. She further described her specific body parts that she is most obsessed with which include her stomach, breasts and butt.
"Guys I've gained so much weight and I'm so happy ! My ass is massive , my breasts are gorgeous and I have a soft belly !i look like a renaissance's painting but with an ass" Masasa wrote.