Celeb News
MacG Alleges Influencers Are Paid To Ruin His Brand On Social Media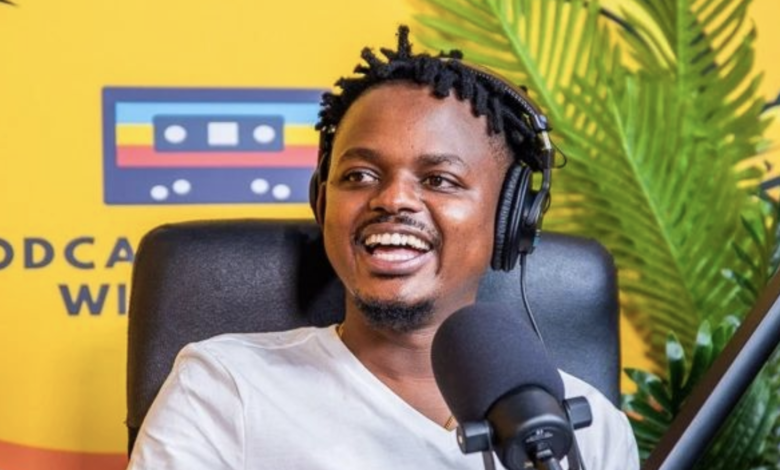 MacG Alleges Influencers Are Paid To Ruin His Brand On Social Media. YouTuber and Podcaster MacG has been trending for over 24 hours following the mess that was his Ari Lennox interview. The Podcast And Chill host had Mzansi and American twitter in a frenzy after his interview with American artist Ari Lennox went all the way left. We all know that sex talk is part of the podcaster's brand but this time, it didn't pan out the way he imagined.
After MacG asked the singer if "someone was f*cking her good right now?" A shocked Ari tried to deflect the question as best as she could but there was no doubt that she was beyond offended by MacG's crass question and delivery. After Mzansi twitter dragged the singer on twitter for being extra and stood up for the popular podcaster. American twitter obviously supported their own and fired back and local twitter users.
Lennox responded to the criticism saying even though she sings about sex, that doesn't give people the right to overstep and the men of Mzansi are justifying predatory culture.
Lennox also mentioned that she will never do interviews again following her Zoom video session with the YouTuber and she will never come to South Africa again. A new episode of MacG's podcast aired yesterday and the host spilled the tea on the botched interview. According to the former radio personality, the interview happened last year in November and her team communicated the parts that they wanted removed of which they did.
MacG still stands by his doings claiming that he has done thorough research about her music, and she always speaks about sex. He claims that the question he asked was based on a Tiny Desk performance he watched of her, where she sang a lot of explicit lyrics. Co-host Solphenduka broke down why the masses might have been angry at MacG, stating his delivery and phrasing could have been better.
Among other topics that came about, MacG touched on how corporations have been throwing money around to get him on their side because his brand is becoming a threat. Once they saw that it didn't work, they turned to twitter and started paying twitter influencers to speak ill of him. According to the podcaster that is why he trends for bad things every week.
He then revealed that he was once approached by an influencer saying he was paid R60 000 by a company to troll MacG on the platform. The influencer then told MacG if he was able to top that amount, he would join MacG's allegiance.
"Do you know what they're doing now> they buy twitter influencers to speak badly about us. I got a WhatsApp from a twitter influencer saying this radio station is paying me 60 bucks (R60K) to talk sh*t about you every week. Can you top that?" MacG said.
the podcaster declined the influencer's proposal on account of not affording to pay that amount just to control public opinion. The podcast has also become a topic of interest after the Ari Lennox interview was addressed by American radio host Charlamagne on The Breakfast Club radio show. Charlamagne shared that there was nothing wrong with MacG's question but he messed up on the delivery and we agree with that.