Celeb News
Lorna Maseko Celebrates Her 3X International Award Nominations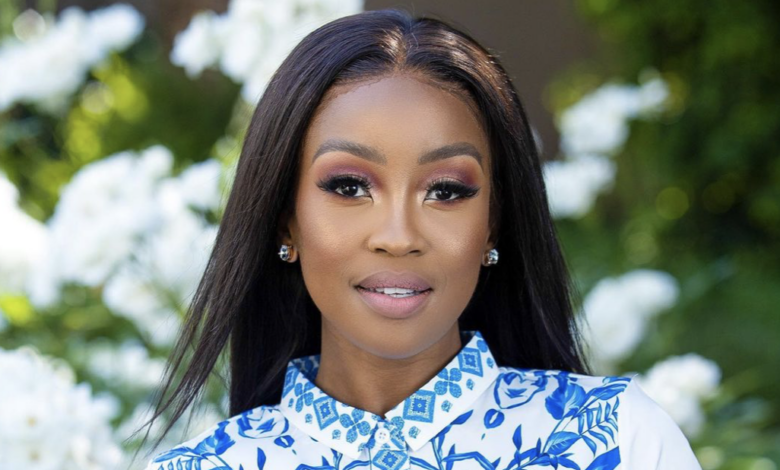 Lorna Maseko Celebrates Her 3X International Award Nominations. Lorna Maseko has making boss moves since she took on the culinary world and has been racking in the award nominations and wins. The former Top Billing host is off to a great start to the year leading with multiple award nominations for her amazing culinary skills.
Taking to twitter Lorna shared the exciting news of her nomination for three international awards fo the Taste Awards which exclusively celebrate celebrate the best in Food, Fashion, Lifestyle and more.
Two of the awards are for her online cooking show Lorna With A Pinch Of Salt, in the 'Best Food Program' for online and streaming and the Best Drink or Beverage Program'.
The third nomination is for the 'Best Social Media Short Video' for her partnership for the Koo Food 80th Birthday Celebration and she is over the moon about the news.
"'I've been nominated for 3 international awards for @TasteAwards | 2 For #LornaWithAPinchOfSalt "Best Food Program – Online & Streaming" as well as "Best Drink or Beverage Program" & lastly "Best Social Media Short Video" for the @KOO_Food 80th birthday celebration" she wrote.
Lorna has grown in leaps and bounds within the culinary industry on an International level after recently appearing on one of America's most loved morning shows with Kelly Ripa And Ryan Seacrest, Live With Kelly And Ryan.
The media darling shared some delicious Thanks Giving and Christmas recipes on the morning show which was an absolute dream come true for her and a highlight for her career.
The celebrity chef recently saw major success at the prestigious Luxe Restaurant Awards where she walked away with the Culinary Icon Award in 2020.
The award winning cookbook author also recently hosted a star studded glamorous cookbook launch in Sandton City, not to mention her two time international award win at the Gourmand World Cookbook Awards.
Congratulations Lorna!!