Celeb News
Lorna Maseko To Make An Appearance of One Of The Biggest Morning Shows On America
Lorna Maseko To Make An Appearance of One Of The Biggest Morning Shows On America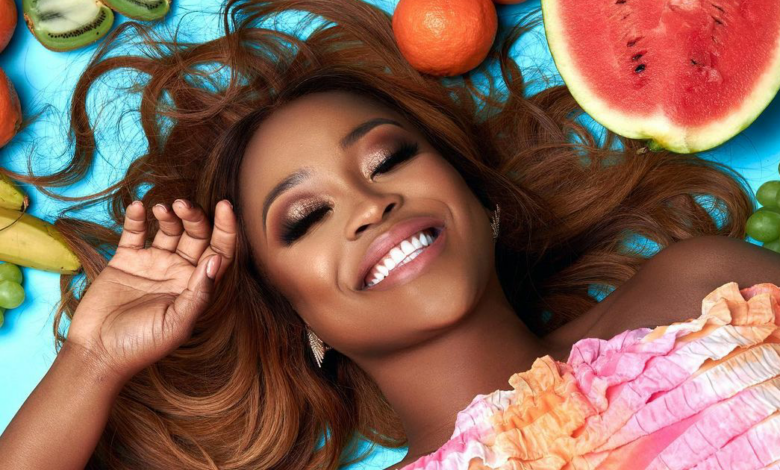 The South African culinary princess Lorna Maseko has become an award winning celebrity chef both internationally and locally, and now she is about to show America just how far her talents stretch from dancing to presenting as well as her delicious kitchen creations.
Taking to social media, Lorna shared how overwhelmed she is about appearing on one of America's most loved morning shows, Live With Kelly And Ryan starring bigtime Hollywood reality producer and  E entertainment host Ryan Seacrest and America's talk show darling Kelly Ripa.
The former Top Billing host is set to share some delicious Thanks Giving and christmas recipes on the morning show and also shared a video clip of all herself doing what she does best in the kitchen. Lorna further mentioned that she is an absolute fan of the show and this is literally a dream come true.
"So wild I can't belive I'll be on #LiveWithKellyAndRyan tomorrow morning – one of the biggest morning shows in America. A whole Ryan Seacrest and Kelly Ripa… Please check out my latest IG post & show some love!! The recipes are from the heart and hope you love them" Lorna wrote.
The TV host also recently was awarded the Icon Chef Award at the Luxe Restaurant Awards , were she and many other local kitchen creatives dominated the night.
Congratulations Lorna!!
So wild I can't belive I'll be on #LiveWithKellyAndRyan tomorrow morning – one of the biggest morning shows in America. A whole Ryan Seacrest and Kelly Ripa???… Please check out my latest IG post & show some love!! The recipes are from the heart and hope you love them! ?

— Celebrate With Lorna Maseko (@Lorns_Maseko) November 25, 2020