Celeb News
Lootlove Celebrates New Beginnings In A Heartfelt Message On Her 32nd Birthday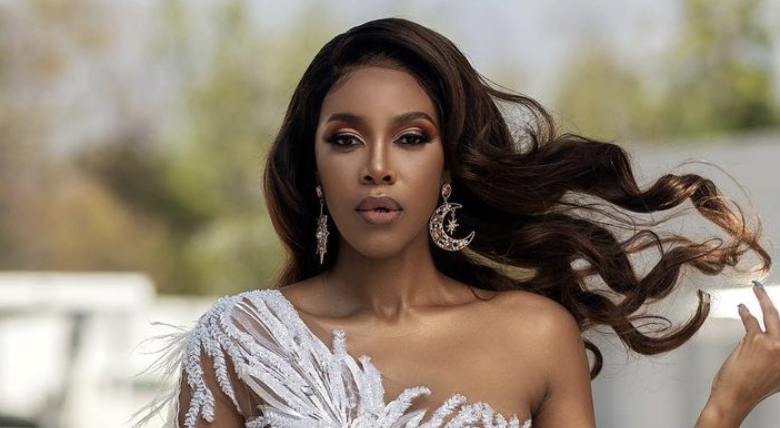 Lootlove Celebrates New Beginnings In A Heartfelt Message On Her 32nd Birthday. Today marks a very special day for radio host and media personality Lootlove as she celebrates another trip around the sun. Taking to Instagram, The Trending SA host penned a rather profound message about the changes that have occurred in her life.
Loot reflected on the occurrences of the past year with regards to her life and she is not only celebrating her 32nd birthday but a few other firsts in her life. According to her caption, this is the first time in a long time that she has wanted to celebrate herself on her birthday.
This also happens to be the first year her twin girls can sing to her for her birthday. She also paid tribute to her younger brother who passed away last year. She shared that this is the first birthday that she is spending without him.
Loot further mentioned that this also happens to be the first year that she and her mother are in the same city to celebrate her special day in almost eight years and she is very excited about her presence.
The one thing that Loot is happy about is taking time away with her friend in their recent getaway trip to a peaceful resort and they have been enjoying themselves evidently judging by the posts that she made about the trip.
The Metro FM host rounded the message off the lengthy message by noting that the year has been a rather bitter sweet one for her.
"This is the first year my baby girls can sing happy birthday to me.. ?❤️
The first birthday without my ethereal enigma and light of my life Luke…❤️?The first year in almost 4 years I actually WANT to Celebrate my birthday… ?☺️The first year my Mom and I are in the same city on my birthday in almost 8 years… ?❤️The 1st year I went on a trip with my bestie before my birthday to re-align and re-connect. The wild & weird year of 1sts, crippling and liberating. A King is born… lol!" she wrote.
Lootlove declared 2020, as the worst year of her life leading her to question, why God allows pain and sorrow. This after she broke up with the father of her children and also the loss of her younger brother resulting in her worrying about the male figure that her girls also won't get the chance to experience.

Happy birthday Loot!!