"I Look Better When I'm Lighter," Says Khanyi Mbau
"I Look Better When I'm Lighter," Says Khanyi Mbau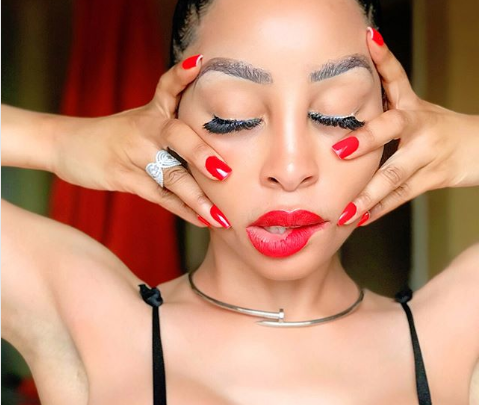 "I Look Better When I'm Lighter," Says Khanyi Mbau! Khanyi Mbau has done it all when it comes to plastic surgery and no amount of criticism has discouraged her from "trying to improve herself" as she calls it.

From using Botox to freeze her wrinkles to using fillers to give her nose a better profile. The media personality has done it all in the name of "finding the fountain of youth" and "looking for a Photoshopped look."
Khanyi says she doesn't do it to stay relevant. "Relevancy chases me – I've been relevant since the age of 13. I want to be a doll. I'm looking for the closest thing to perfection," she said.
Khanyi says she doesn't look down upon dark women or think it's a bad thing, but she believes being light skinned helped her career.
"I look better when I'm lighter."