Pics! Inside Kwesta And Wife's Umbondo Ceremony
Pics! Inside Kwesta And Wife's Umbondo Ceremony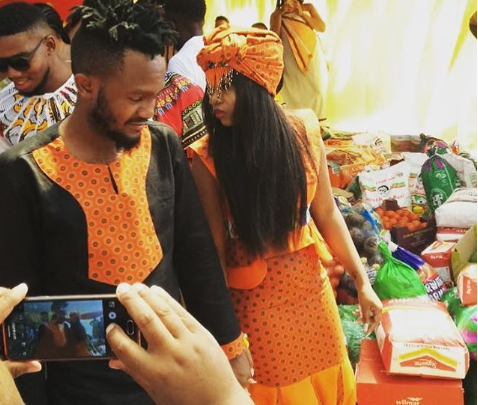 Pics! Inside Kwesta And Wife's Umbondo Ceremony! The rapper and his wife are going all out and not skipping any stages of marriage ceremonies with the latest being the Umbondo.
Umbondo is ceremony was held for the couple in Katlehong over the weekend. The ceremony is held for the bride to give gifts of groceries to her in-laws to say thank you for the lobolo and Umembeso. It is often the last step before a couple gets traditionally married.

Check out photos from Kwesta and Yolanda's umbondo below.