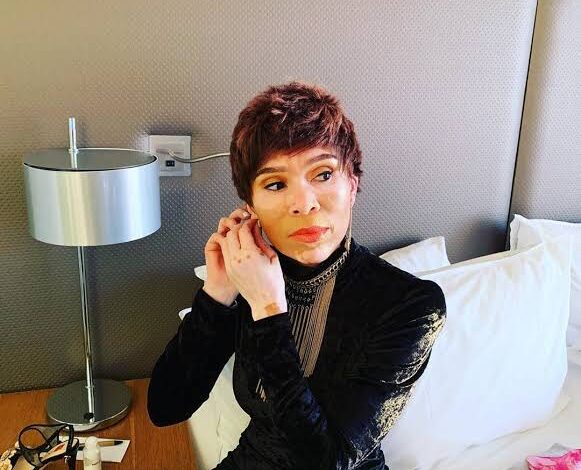 Leleti Khumalo Once Took A Beating For Mbongeni Ngema. Leleti Khumalo and her former husband Mbongeni Ngema went their seperate ways After 14 years of marriage and the actress described their marriage as an unpleasant lie, but it seems like there is still a lot more to the story that we didn't know.
Xoliswa Ngema, who was married to Mbongeni Ngema when Leleti entered the picture revealed the thrilling details of Leleti's doomed marriage in her book called The heart of a strong woman .
In the book, Xoliswa revealed thatLeleti Na Mbongeni had an affair behind her back that began while they were shooting Sarafina.
Upon finding out about the affair, Xoliswa ambushed Leleti in a hotel room and proceeded to beat Leleti with a switch, avoiding all visible body parts because she was still in the middle of a shoot.
"I fell on Leleti. I beat her. But I was careful not to hit on her face. I also did not want to beat her on her legs. She had to go on the stage and perform the following day. So with my stick I concentrated on her body. She screamed, crying for mercy, crying for help. There was no mercy from me" Xoliswa wrote.
Mbongeni found out about the chaos and sided with Khumalo as he then took the switch from Xoliswa and started to beat her up with it, which provoked her to finally leave him.
By Sinakho mandla