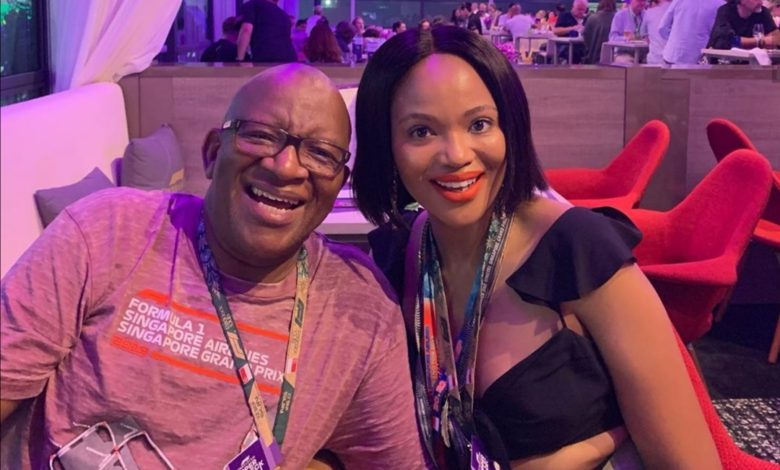 Lebo M Calls It Quits With Fiance Malefu Ntsala! In October 2019, the legendary singer and performer announced his fifth engagement to Mel Ntshala and had black twitter dubbing the 'M' in his name stood for marriage.
Turns out fifth time wasn't the charm for Lebo M as he has split with Mel few months before the wedding. According to Sunday World, Mel confirmed that the couple called it quits in January.
"It's been five months already, what do you want to know? I'm so over it. We broke up in January, what is this now, it's June? Yes, It's six months. I don't understand why you want to write about me in Lebo's stories," she told the publication.
"I mean really, there is really nothing I can say. He was a good person, he was a good partner, he was an amazing partner but we had to be where we are today and I'm so… I'm happy for him. We were both tired of each other. You know relationships, we decided that you know what, this is not good for us. This not for us," she added.
According to reports, the relationship came to an end after Lebo M allegedly started entertaining his ex-wife, Angela Ngani-Casara.
"The wedding was supposed to have happened this year but no, it didn't happen. I thought he is back with Angela, what happened?," Mel said to Sunday Sun suggesting the rumors might have been true.
Maybe sixth time will be a charm?