Leanne Dlamini Shows Off Her Banging Bod On Dubai Beaches With Her Girls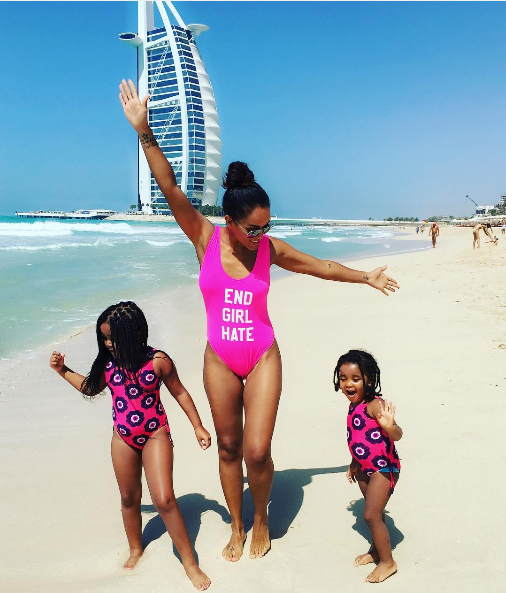 Leanne Dlamini is one yummy mommy, the singer showed off her banging body of a mother of two beautiful girls on her recent trip to Dubai. With her older baby Zanie on school holiday, the family took off for some fun in the sun on Dubai beaches.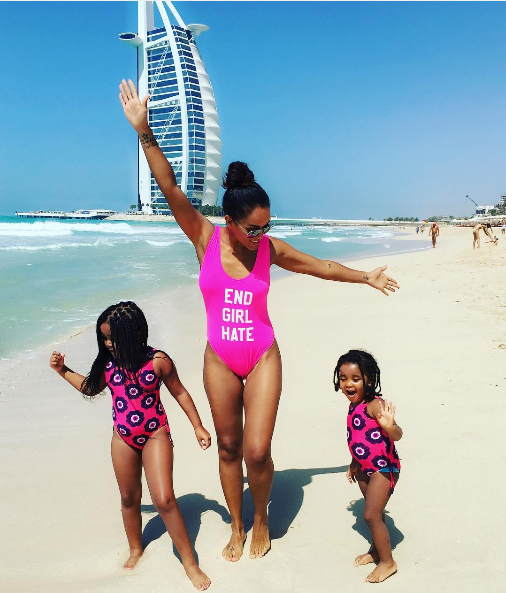 The singer might as well be her babies' sister, she looked stunning in a trendy pink one piece swimsuit. We love that Leanne's hot look also came with a message- 'End Gil Hate'.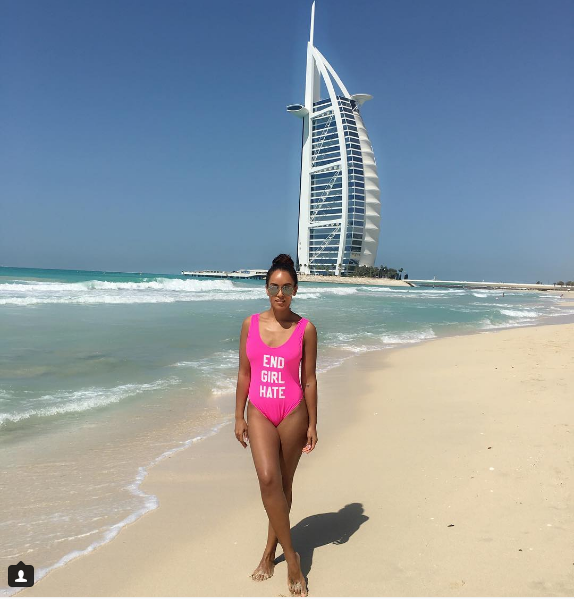 Must be nice, as we get back to work