Celeb News
Local
Kuli Roberts Shares Heartwarming Message After Her Grandchild Got Released From Hospital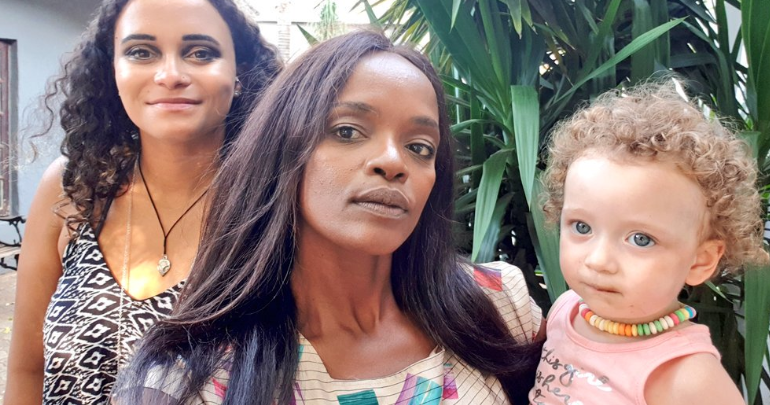 Kuli Roberts Shares Heartwarming Message After Her Grandchild Got Released From Hospital! Believe it or not the veteran media personality is a grandmama, we know you could never tell by looking at her.
Kuli children are all grown up and having their own adorable kids. Roberts recently revealed that her oldest daughter's daughter who had been hospitalized had been released from the hospital.
"My granddaughter has been discharged from Hospital and i wanna thank u for the support and kindness. DMs and wonderful messages. Im nothing without u. Thank u for your Ubuntu as i thought he relocated," she shared.
See the beautiful photos she shared as a young mom and now as a grandma below.
My granddaughter has been discharged from Hospital and i wanna thank u for the support and kindness. DMs and wonderful messages. Im nothing without u. Thank u for your Ubuntu as i thought he relocated. pic.twitter.com/EbDPUmslEq— STOP ALBINISM KILLINGS (@kuliroberts) March 13, 2019