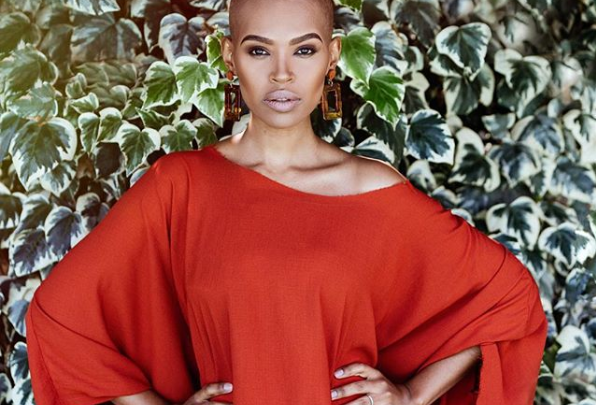 Gail Mabalane Reveals The Serious Reason She Cut Her Hair! A few days ago, the actress debuted a bold, bald look on social media which looks just as great as her other hairstyles.
Whilst we thought Gail was being experimental with her looks like an artist she is, it turns out there is a serious health reason behind the big chop. Gail later took to Instagram sharing what she has been battling. The actress explained she suffers from central centrifugal cicatricial alopecia, a condition that leads to a person losing their body hair. She added that she is consulting with a dermatologist who diagnosed her with the condition. Dermatologists, be they from The Devonshire Clinic or anywhere else, can help with a wide range of issues with the body, and it's a good choice for her to start an open discussion about her condition. For those who have been silently suffering from it, they may want to consult with a famous dermatologist in ues NY, or one similar to help them overcome and help themselves.
"A few months ago I went to the salon for a routine hair wash. To my shock, after my wash, a big chunk of my hair was gone! After a few weeks of 'self medicating', I decided to consult a dermatologist. CCCA was the diagnosis. Simply put a very common cause of alopecia or hair loss in black women," she said.
Gail added that she is happy that the treatment she's receiving is working and that her hair was growing back. She also used the opportunity to advice her followers to pay attention when they lose hair.
"Apart from the fact that wearing a wig can get tiring. I wanted to use this opportunity to say to women: if you have any form of hair loss (hairline included), please consult a professional. Had I not gotten the necessary treatment, this could have resulted in permanent hair loss. Sometimes it's not hair activator that's needed but treatment."