Celeb News
Local
Kelly Khumalo's Sister Tells Her Side Of The Story On The Night Senzo Meyiwa Died
Kelly Khumalo's Sister Tells Her Side Of The Story On The Night Senzo Meyiwa Died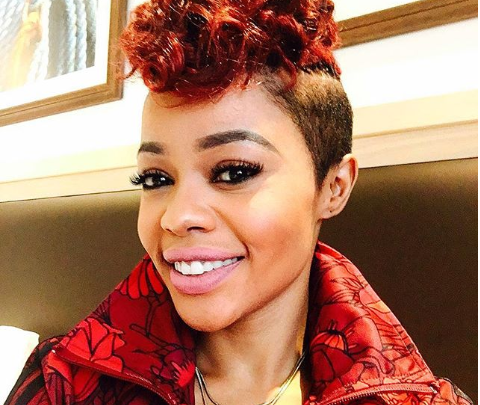 Kelly Khumalo's Sister Tells Her Side Of The Story On The Night Senzo Meyiwa Died! Khumalo's sister is the latest from the people who were with Senzo on the night he died to come forward telling their version of events on that night.
During a radio interview, Zandile shared what happened that tragic night saying they were all at her mother's house in Vosloorus for Sunday lunch.
"It was a Sunday. We were coming from a show which was at Dorothy Nyembe [park]. We were happy' and we went and fetched Senzo's friend' whose name is Tumelo' in Spruitview. We arrived at home' sat down and ate. It was a very happy day. My mother had prepared Sunday dinner for us.
"Late in the afternoon' Longwe (Twala, who she was dating at the time) called saying he is coming [to the house]. I said he should come because my mother had cooked. When he arrived' I went to fetch him outside. Then all of us began to eat," she said.
Zandile then told the story of what she saw through a bathroom door where she was hiding when the "thugs" stormed into the house.
"While we were eating' people stormed into the house. They immediately demanded cellphones and money. When they said this' I took my phone and hid it under the pillow on the sofa. Longwe then stood up pushed one of the men and forced his way out.
"When we saw that Longwe had ran' we jumped and tried to grab one of the men who was trying to force himself into my bedroom' which Kelly had ran into.
"We were able to push him towards the door. It was a huge scuffle. All of a sudden there were gun shots. When I heard the gun' I ran and hid myself in the bathroom. I did not run alone but with Tumelo because he was next to me. I then heard two gun shots while I was in the bathroom. I looked' hiding behind the bathroom door' to see what was happening. I then saw Senzo running to hide himself. I asked myself' 'Why is he running?'"
"Then my mother and Kelly also ran towards Senzo. Kelly began to cry out' 'Please help my husband'. Then one of the men came to take the phone' which was being charged on the sofa' next to where Senzo had fallen.
"My mother tried to hide the phone but this boy came and hit my mother with his elbow in the stomach' and she dropped the phone.
"All of this I was looking at while being in the bathroom. Kelly continued to scream. As she continued to scream' I realized that these boys were gone. I then rushed out and went to take my phone and tried to call. I did not know which number to dial because I was in panic. I then went outside and called neighbors'" Zandi explained.
Zandile claims she tried to help Senzo as they rushed him to the hospital.
"We then got into the car. I then continued to apply pressure on the chest wound where Senzo was hit. As we drove along the way' I could see that Senzo wanted to close his eyes… I then felt that his stomach was becoming cold. We arrived at the hospital and went to the emergency ward. Medical staff began examining him and later my mother arrived. She rushed to where medical staff was helping Senzo' the next thing I heard was her voice screaming'" Zandi said.