Celeb News
K Naomi Scores First In SA Partnership With An International Alcohol Brand
K Naomi Scores First In SA Partnership With An International Alcohol Brand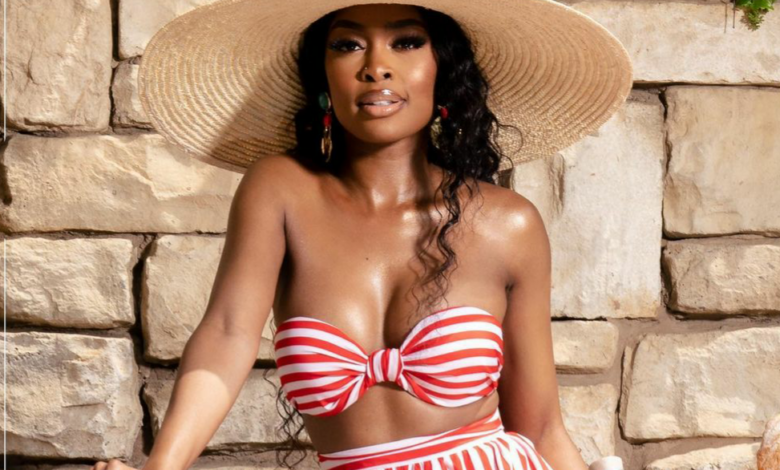 K Naomi is ending of 2020 with a bang as the gorgeous presenter keeps serving some boss moves one after the other, but it looks like she's not done yet. 
K Naomi took to twitter to announce another bag that she has just secured with international Gin brand Malfy for their first African campaign. The excited model and television personality revealed the exciting news on social media of partnering with brand to promote and advertise the soft lifestyle alcohol.
"Collaborating with a really exciting brand on their first campaign in Africa" she wrote.
The Gin brand also revealed two other brand ambassadors who will be joining K Naomi for the campaign which is none other than poster girl for lavish living Kefilwe Mabote and Ms Manche. The Italian Gin brand is launching for the first time and they will be hosting a series of beach parties for their summer launch.
Collaborating with a really exciting brand on their first campaign in Africa!?

— K Naomi? (@KNaomi_N) November 19, 2020
It's officially #CiaoMalfy season!
We couldn't do it alone, so we're looking forward to living La Dolce Vita with @kefilwe__mabote, @MsManche & @KNaomi_N.

Benvenuta! pic.twitter.com/PWwuYKShYT

— Malfy Gin SA (@MalfyGinSA) November 19, 2020