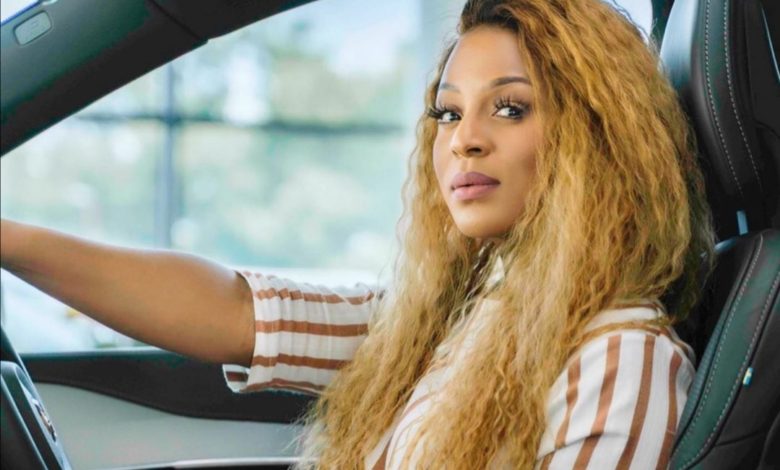 Jessica Nkosi's Shows Off Her Upgraded Million Rand Car! Her love life might not be goals right now but Jessica is making up for it in other aspects of her life.
The actress is putting the drama behind her and focusing on her acting career, being a mama to her adorable daughter and flourishing deals. One her deals that has been taking good care of her is being one of the SA faces of Volvo. The beauty recently got upgraded to the latest Volvo XC90 which costs nothing under a million rand.
Jessica took to social media gushing over the sweet surprise saying, "So here I am going to Volvo Tom Campher Volvo Dealership in Auckland Park for a visit as ambassador… Kanti… SURPRISE… All to find out that I'm there for an upgrade to my Volvo XC40… I was upgraded to top of the range XC90!! •I was at the launch of it in CT not so long ago. So I KNOW that this car is pure MAGIC… What a pleasant surprise…. My name is balloons, flowers, food!! Day made, I was so teary eyed."
Watch the sweet video of Jess losing it over her new ride below.