Celeb News
Imbewu Actress Fundi Zwane Bags A New Acting Role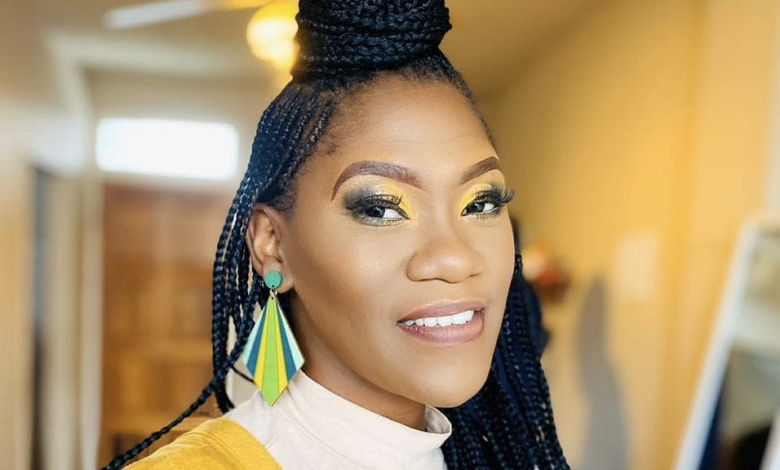 Imbewu Actress Fundi Zwane Bags A New Acting Role. Imbewu actress Fundi Zwane has secured a new acting role on a popular TV show. Congratulations are in order for Zwane who is known for her role as Priscilla on the e.TV drama Imbewu as reports have confirmed her as the latest actress to join the cast of Skeem Saam.
Speaking to the Daily Sun publication, Fundi shared her excitement when the production approached her for the role. Seeing that there is so much anticipation over the character which has been spoken of in the series for two years, Fundi felt it imperative that she put all her time in preparing for the role.
" The audience was already exposed to the mystery of who she is so i did not want to disappoint. I am excited that the audience finally gets to meet her" she said.
Speaking on the role, Fundi describes her character Nandi as a committed and respectful wife. The character is also set to bring a lot of drama and laughs to the show. Nandi and her family are said to be in for a whirlwind of emotional challenges which could be the make or break of the family. Viewers of the show are also said to be introduced to the the KZN rural life and all it's beauties.
"The viewers can also expect to be exposed to the rich textiles and nuances of KZN rural life and all its beauties" she said.
Last year Zwane launched her very own fragrance range called 'CAMAGU' available in a male and female scent. Fundi mentioned that she is planning to grow her product range in the near future and although the pandemic has affected sales, she is grateful that the business is still actively growing.
Congratulations Fundi!!