Celeb News
Local
Here's Why Dineo Moeketsi Also Paid Lobola For Husband Solo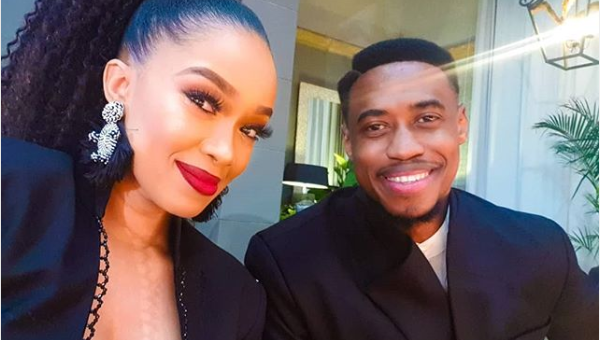 Here's Why Dineo Moeketsi Also Paid Lobola For Husband Solo! Earlier this year, Dineo Loeketsi and rapper Solo had their traditional wedding in a private and lavish ceremony held in Lanseria.
The couple has been living in marital bliss from what they have shared on social media. For the first time, Dineo and Solo who are in preparations of their second and white wedding opened up about their relationship and you will be pleased by how woke this stylish couple is. The Langas revealed that they are both called to be traditional healers.
"A message was conveyed to me through a dream, saying we first had to get our ancestors acquainted with each other. This would, in turn, help them co-exist peacefully going forward," Solo said. They shared how important their ancestors and their callings were to the process and for those reasons they both paid lobola for each other to avoid friction between the two sides of their ancestral families.
Solo recently announced the release date of his upcoming album and the album cover seem to have been a dedication to his new journey as a traditional healer.