Celeb News
Local
Kayise Ngqula Celebrates Her 1st Marriage Anniversary With Late Husband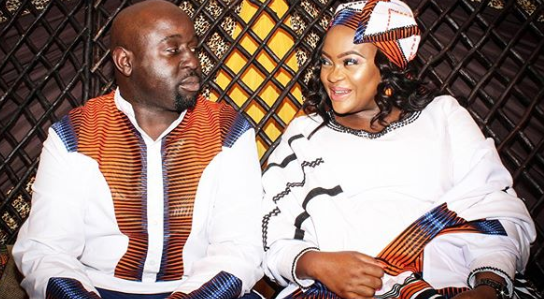 Kayise Ngqula Celebrates Her 1st Marriage Anniversary With Late Husband! It's been two months since the TV presenter tragically lost her husband in a car accident that also left her badly injured.
A month ago, she returned to social media sharing how she had been dealing with losing her husband and father of her baby. "I'm overwhelmed by the kind of support and love you've shown and for that I say thank you a million times over. I am slowly recuperating from the injuries I sustained however my heart is far from healing. For now, this is all I can manage, till then continue to keep me in your prayers," she said at the time.
Taking to Instagram, Kayise shared a beautiful video from their special day a year ago when they got married. In the video Kayise shared how her husband loves her unconditionally and does a better job at showing his love than saying it. Her husband gushed over how he bought her a coke when they first met.
"Nothing was better than us. Nothing could ever be better than us. Ours together still is the greatest success story of my entire existence. I'll protect it always. Forever and a day ❤️ Happy Anniversary my love," the TV presenter shared.