Celeb News
Denise Zimba Shares Her Body Struggles Since Giving Birth To Her Daughter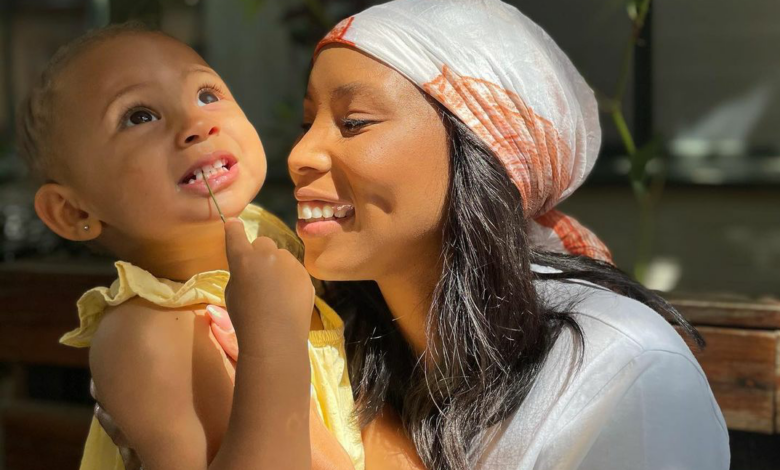 Denise Zimba Shares Her Body Struggles Since Giving Birth To Her Daughter. Being a mommy comes with bitter sweet emotions because who wouldn't want to have a cute mini me, but also on the other hand it becomes a mission for some ladies to snap back to their old bodies.
Since lockdown began we have seen a huge amount of celebs become first time mothers and now that their bundles of joy are growing up, they are sharing the struggles of trying to snap back to the body before the changes began, and first time mom Denise Zimba is sharing her very own experience.
Taking to twitter, the OK singer shared the struggles of conceiving and trying to fetch your summer body afterwards. According to Zimba, the fight is quite a hard one because even someone as athletic as her can have difficulty with getting in the groove again.
"Shuuu … having a baby and trying to snap back is a hell of a journey! I'm naturally athletic Mara the stamina is currently weak" she wrote.
The TV personality continued to share that it's been almost two years since she's been on a snap back journey and only now, she is getting to see the results. Her latest music video titled OK is where she saw the proof of her hard work and also got a sense of how much harder she still needs to work but she is very happy with progress.
"It's taken me almost 2years to recognize my shape again … My 'OK' video is a reminder of how far I've come and need to go. Almost there" she wrote.
Zimba's followers and social media friends complimented her for her dedication, claiming that she already has a beach body to admire. Other new moms who have been trying to get their body's back on track also commented on the post including The Queen actress Zenande Mfenyana, who claims that she also has a long way to go until she is happy about her body.
The Wedding Bashers host announced the birth of her daughter who came via C -section on social media by posting a picture of a baby penning that it was the most hectic 48 ours of her life.