Celeb News
Local
Bonang's Boss Response To Being Questioned About Getting All The Gigs PLUS All Her Stunning Looks From The Magical Night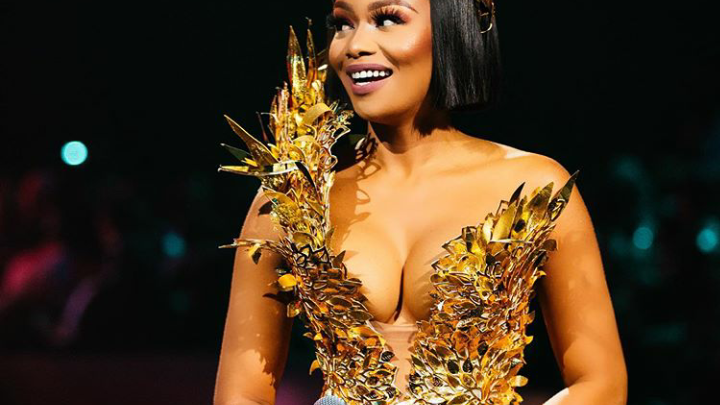 Bonang's Boss Response To Being Questioned About Getting All The Gigs PLUS All Her Stunning Looks From The Magical Night! Bonang shut down the internet again this past weekend when she hosted the 61st Miss SA pageant.
One twitter user shared her opinion about why Bonang is the biggest host saying it was because 'they" give her all the gigs. In response, Bonang clapped back saying, "I get those jobs because I'm the best." We love how unapologetic Bonang has become, it's refreshing.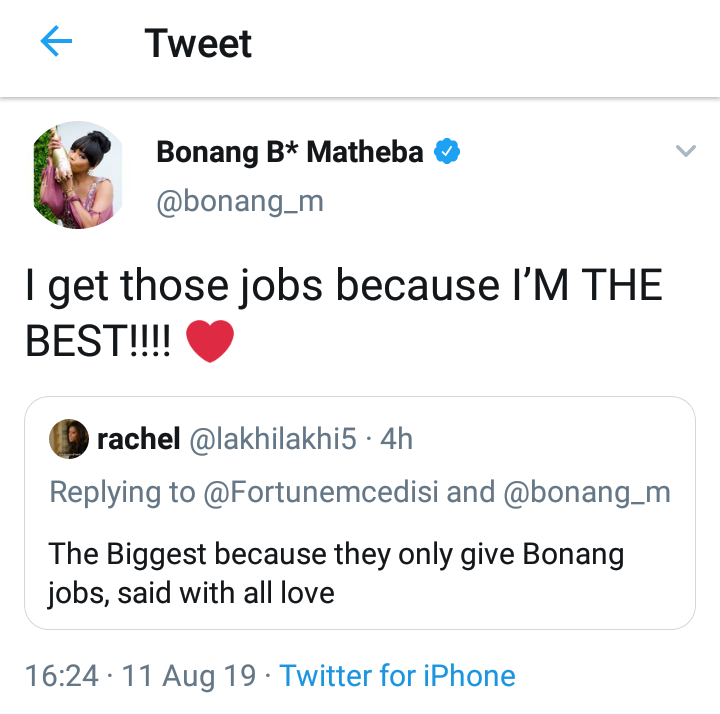 Bonang killed it again hosting the Miss SA 2019 pageant on Women's Day. She also looked stunning in all her looks from hair and makeup to gowns, what makes it even better is she styled herself this time around. Check out her gorgeous looks below.